Tasty Titles
Tasty Titles :
Satisfy an appetite for culinary wisdom with two new reads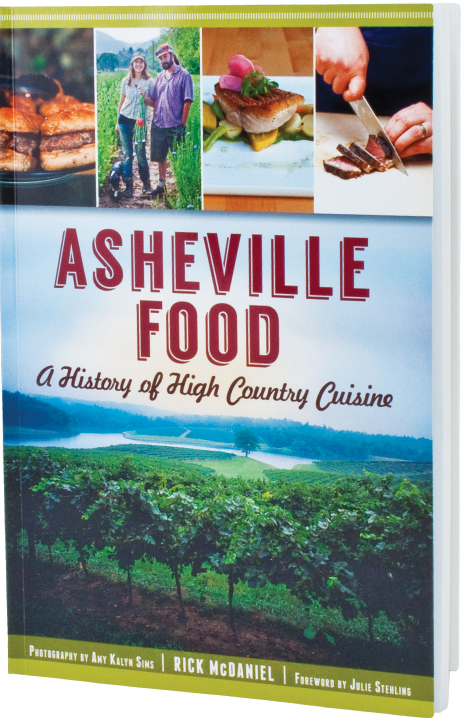 Asheville's culinary history and cooking with honey may seem to have nothing in common, but in fact they do: The topics are the latest in gastronomic literature from two local chefs.

Rick McDaniel's Asheville Food: A History of High Country Cuisine is an easily digestible compendium for anyone curious about how the city developed into the foodie mecca it is today. From the early days of Appalachian cuisine to the latest crop of chefs attracting national acclaim, the book traces the people, institutions, and turning points that positioned Asheville as a pioneer in the farm-to-table movement. A chapter dedicated to dining at Biltmore offers a glimpse of what meals were like for the Vanderbilts. And McDaniel's coverage of early eateries speaks to how the restaurant scene developed. But in examining the link between farmers and chefs, he reveals the region's core asset: Appalachian Sustainable Agriculture Project. "ASAP connected the farms with the chefs," notes the food historian. "They really got the ball rolling in terms of bringing in the tailgate markets. That's when the magic started."

Chef, restaurateur, and beekeeper Laurey Masterton, who is profiled in McDaniel's book, offers up a title of her own. The Fresh Honey Cookbook presents 84 recipes that
either incorporate the sweet nectar or include ingredients that otherwise wouldn't exist without bees, such as almonds and coconuts. The book identifies many types of honey—from orange blossom to sourwood to eucalyptus—and offers recipes according to when each variety is in season. The step-by-step guide to tasting honey is a bonus. From watermelon salad to baby back ribs with sage honey to cream of chestnut soup, Masterton provides recipes to keep readers cooking throughout the year.