Ripe for the Pickin'
Ripe for the Pickin':
Posana's Chef Peter Pollay dishes up fresh recipes using the season's quintessential fruit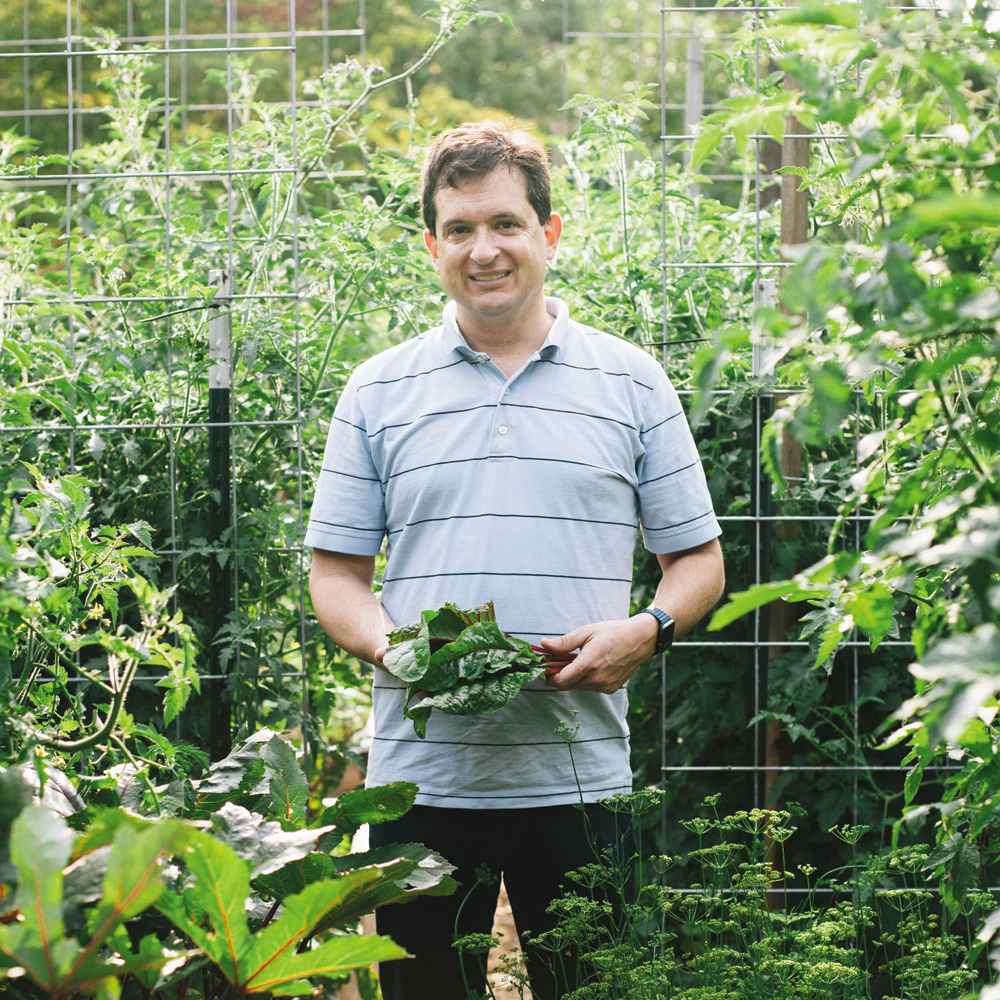 Fresh, vine-ripened tomatoes are a big part of the summer menu at Posana in downtown Asheville, where Executive Chef Peter Pollay heads a staff that puts a premium on locally grown produce. To Pollay, tomatoes emphasize summer and bring back memories of childhood.
In college, Pollay found that "restaurants around campus were horrible, so I started cooking for myself and my roommates," he says. He enjoyed it so much that he went to work at City Tavern in Chicago and then to the Culinary Institute of America in New York to refine his skills.
He opened Posana in May 2009, and works with a cadre of local farmers to serve fresh, local, gluten-free fare. "We love knowing our farmers and their methods of farming," says Pollay. He relies on seven area farms for the restaurant's tomato needs.
That farm-to-table ethic is reflected in Posana's ever-changing menu, which is dependent on what growers bring in each day. "It keeps my chefs continually creating and adapting the dishes on the menu," Pollay says. But he thinks it's worth the effort. "A product that is grown naturally and unadulterated, that has been harvested the same morning you receive it, is just truly amazing."
In 2014, Pollay and Linda Patterson, one of his customers and a longtime green thumb, established a garden in West Asheville to grow crops that Pollay had difficulty sourcing. In addition to typical garden vegetables, they cultivate aromatic Asian greens such as shungiku and shiso, an edible hibiscus called roselle, and beans with names such as Dragon Tongue and Chinese Red Noodle.
They also grow 10 heirloom varieties of cherry tomatoes. "Cherries are certainly great for limited space and they also give us more versatility in our dishes," says Pollay.  They use all their cherry tomato varieties for a burrata dish, which involves steeping the fruits in extra virgin olive oil over very low heat until they become plump and their skins crack. Upon this base, they add creamy burrata cheese, basil, foccacia croutons, and aged balsamic vinegar for Posana's take on caprese salad.
Tomatoes shine in many other dishes on the restaurant's menu. But while Pollay suggests that sometimes less is more when it comes to preparing the season's juiciest fruit, here he offers three innovative dishes that put a fresh spin on tomatoes.
Check out these recipes:
Posana
1 Biltmore Ave., Asheville
(828) 505-3969
www.posanarestaurant.com