Comfort & Joy
Comfort & Joy:
OWL Bakery's Susannah Gebhart dishes on sweet and savory seasonal treats to make at home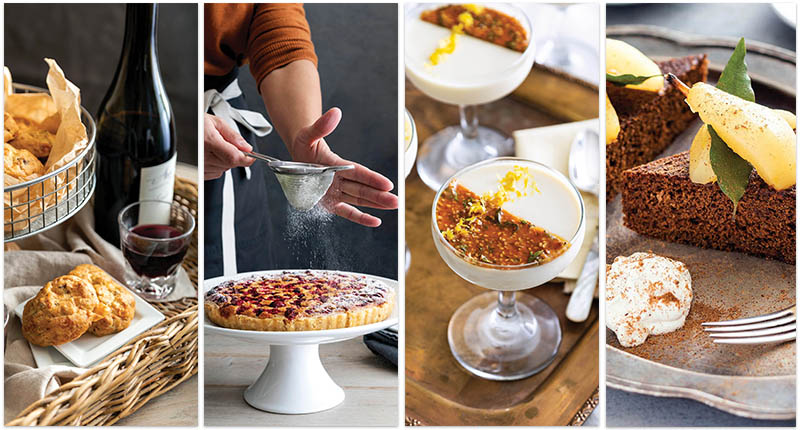 There are sensations our bodies deeply know that are summoned when we bake or cook—the fizz of a simmering pot, the crack and bursting aroma of spices under a pestle, the familiar way a dough behaves in our hands. As we nestle into winter, we are beckoned to come inside to a warm hearth and embrace activities that nurture our domestic sensibility and evoke nostalgia.
In a year marked by a recalibration of most all aspects of our lives, there is something perfect to me about reclaiming the holidays of 2020 for the quietude. With smaller pods and family units, and the desire for deep comfort and connection to those who are gone or are far away, we can turn to our senses to find a more subtle, perhaps more nourishing and pleasurable, aspect of the holidays. 
With this in mind, I present a few recipes that honor the process of paying attention, featuring gentle infusions, slowly poached fruit, and toasted spices. These recipes are scaled intimately: each makes four to six servings, but can easily be doubled or tripled for gifts or to feed more people. As always, the quality of the ingredients makes all the difference, so opt for organic, well-crafted, locally sourced products wherever possible. We use Farm & Sparrow heirloom stone-milled flours and grains, which are available for purchase directly on their website or at OWL Bakery. For spices, local brand Spicewalla is superlative. Cheers!
Recipes