Savory Gougères with Gruyère, Pecans, & Toasted Fennel
Savory Gougères with Gruyère, Pecans, & Toasted Fennel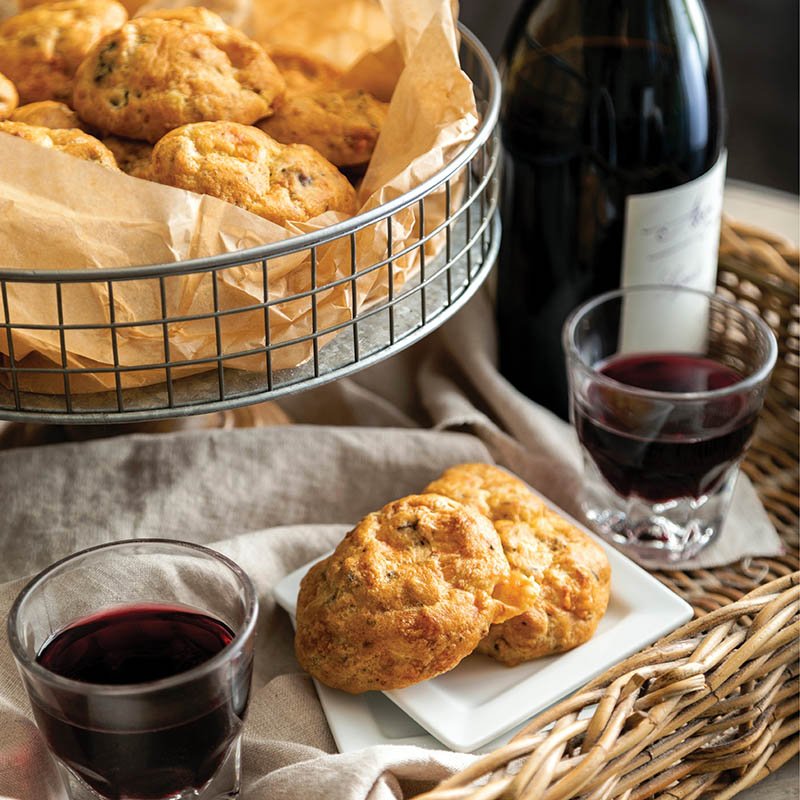 INGREDIENTS:
1/2 cup milk
3/4 cup water
8 Tbsp. butter
2/3 cup all-purpose flour
1/8 tsp. salt
4 eggs, cracked into a pitcher (do not beat)
1 cup Gruyère, or another salty, firm, nutty cheese, grated
1/2 cup pecans, toasted and chopped into small pieces
1 Tbsp. fennel seed, toasted until aromatic and golden. Crush slightly with a pestle. 
DIRECTIONS:
Preheat the oven to 350°F. Bring milk, water, and butter to a boil. Reduce heat to medium, and with a wooden spoon at the ready, add flour and mix vigorously until batter becomes smooth, thick, and pulls away from the side of the pot. Remove from heat, add eggs one at a time and mix into batter, incorporating each one fully before adding the next. Fold in Gruyère, pecans, and toasted fennel. 
With a soup spoon, scoop up a small knob of dough, and with a second spoon, scrape it onto the baking sheet in a little mound. If desired, use wet fingers to encourage each into more of a round shape. When the pan is filled, bake for 20-30 minutes, rotating halfway through, or until puffed and golden brown.