Tasty New Local Cookbooks
Tasty New Local Cookbooks:
Three takes on enjoying the region's bounty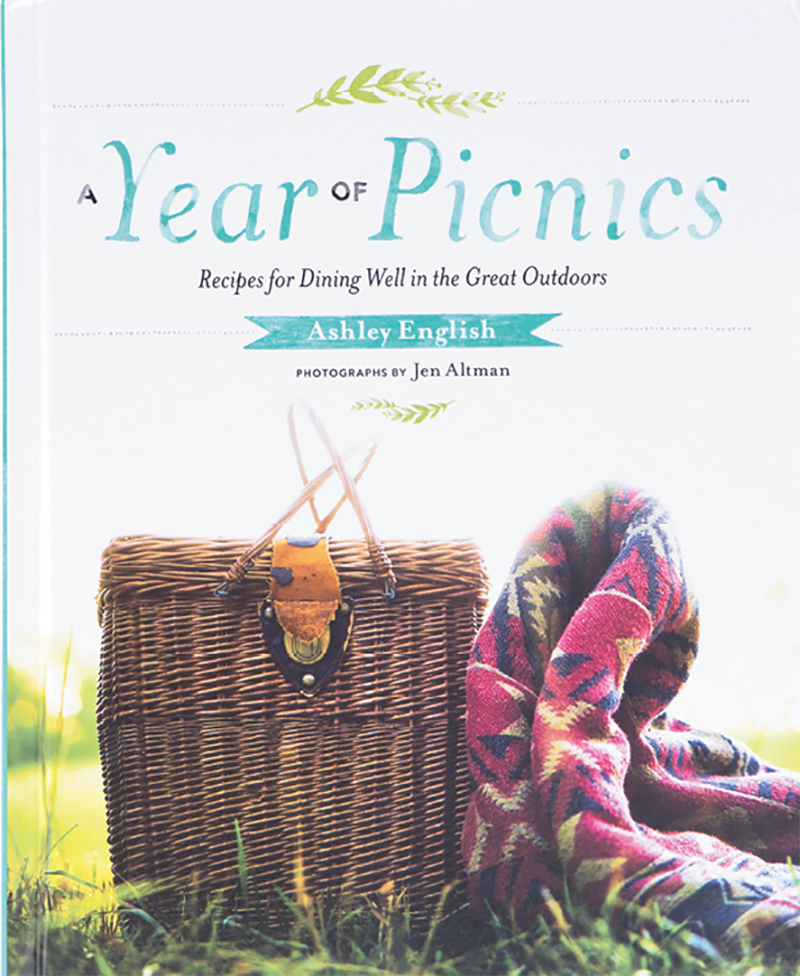 A Year of Picnics
Ashley English | Roost Books (2017)
Prolific Asheville author and bloggess Ashley English's evocative book, releasing in April, creates themed picnic menus organized by season. Menus, which feature photographs of beautifully plated feasts, include a Bird Watching Picnic with Carbonara Nests, a satisfying Lunch Break Picnic alive with the flavors of fruit chutney and zesty homemade mustard, and an Ephemerals Picnic that highlights wild-foraged and fleeting foods. Also included: activities to fit the theme, such as building fairy houses for an Into the Woods Picnic, writing haikus for a Sacred Tree Picnic, or setting up a game of cornhole for a Children's Picnic (complete with instructions on creating your own cornhole boards). The book, written in English's warm, chatty style, exudes charm.
The Essential Book of Homesteading
Ashley English | Lark (2017)
It's been a busy year for Ashley English. Her second new book, also releasing in early April, is more of a compendium on DIY living than a cookbook, though it does include some swoon-worthy recipes for canning fruits and vegetables or creating hand-crafted dairy products like compound butters, cheeses, and yogurt. English brings together the wisdom she shared in four previous books covering topics on keeping chickens, bees, canning, and home dairy. Whether you're new to homesteading or are looking to expand your expertise in one area, this book will prove indispensable.
Appalachian Appetite
Susi Gott Séguret | Hatherleigh Press (2016)
Identifying the South as "the heart of America" and Appalachia as "the heart of the South," Susi Gott Séguret makes the case that the region embodies the innovative, scrappy spirit of North America itself. Having grown up in Madison County, Séguret, the director of the Swannanoa School of Culinary Arts, understands the sometimes hard-won bounty of the valleys and mountains. With a focus on the area's unique ingredients (nettles, morels, ramps, and more), the book is organized from starters to sweets, with sections on foraged foods, sauces, and sides. The collection features the author's own recipes, as well as dishes from distinguished Appalachian chefs including John Fleer.