Play Dough
Play Dough:
Kids can have fun in the kitchen without banging pots and pans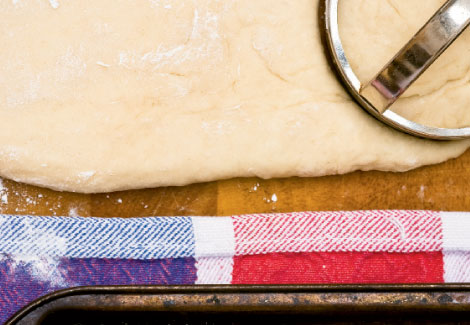 Keeping kids out of trouble long enough to make a meal can be a tall order. But if you involve them in the process, they can learn basic math skills and the importance of following instructions. "When my kids were little," says Barbara Swell, a family therapist-turned-cookbook author and teacher, "I used to stick them at the counter with some sort of dough every night. It would keep them busy while I tried to cook."
Let the kids play in the kitchen for a change with one of Swell's recipes, ready-made for tiny helping hands.