Culinary Champs
Culinary Champs:
Local chefs honored as semifinalists in the James Beard Awards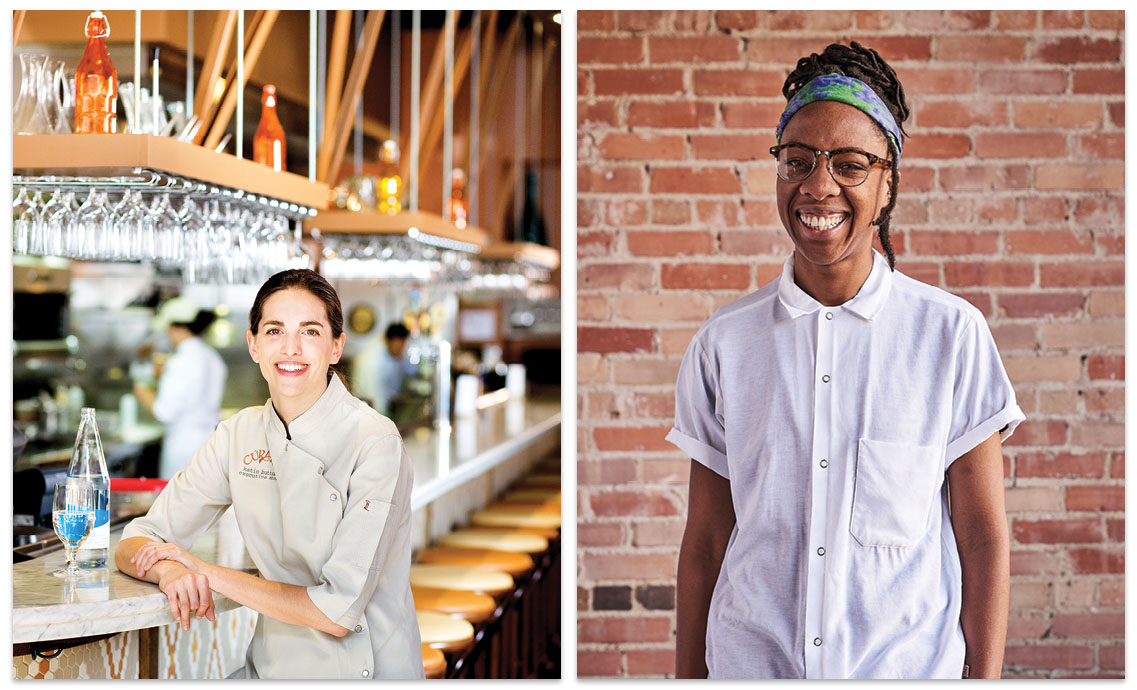 (Left) Katie Button; (Right) Ashleigh Shanti
Asheville is no stranger to the national James Beard Foundation Awards. The prestigious annual culinary honors, established in 1990, are widely regarded as the Oscars of the food world, celebrating everyone from up-and-coming chefs and cookbook authors to stalwart restaurants and journalists.
The mountain city first popped up in the James Beard roster back in 2010, when Table chef and owner Jacob Sessoms received a nomination for Best Chef Southeast. Since then, Western North Carolina has seen 13 chefs tapped as semifinalists, with nominations going to John Fleer of Rhubarb (2015, 2017), Ashley Capps, formerly of Buxton Hall (2019), and Katie Button of Cúrate (2014). Ronni Lundy won Book of the Year for her stunning portrayal of Appalachian culture and cuisine, Victuals, in 2017.
The awards recognize not just a chef's prowess in the kitchen but their activism and commitment to their communities as well. This year, Button has received the honor again; her second nomination highlights the work she's done for the James Beard Foundation Chefs Boot Camp for Policy and Change and her integral role in establishing the food festival Chow Chow in Asheville.
Mountain newcomer Ashleigh Shanti, chef of Benne on Eagle, got the nod for Rising Star Chef of the Year, a high honor for chefs under the age of 30. Shanti helms the John Fleer-backed Appalachian soul food restaurant that serves as an homage to the matriarchs of Asheville's often sidelined African-American community. The honor marks Shanti's first nomination, on the heels of a year of spreads saluting her in The New York Times, Bon Appétit, Garden & Gun, and Time magazine.
This year's other local semifinalists include Jacob Sessom's Cultura for Best New Restaurant, Rhubarb's John Fleer for Outstanding Chef, and Meherwan Irani for Best Chef Southeast. The winners will be announced on September 25 at a ceremony in Chicago.