All the Trimmings
All the Trimmings:
Local chefs weigh in on their turkey trials and traditions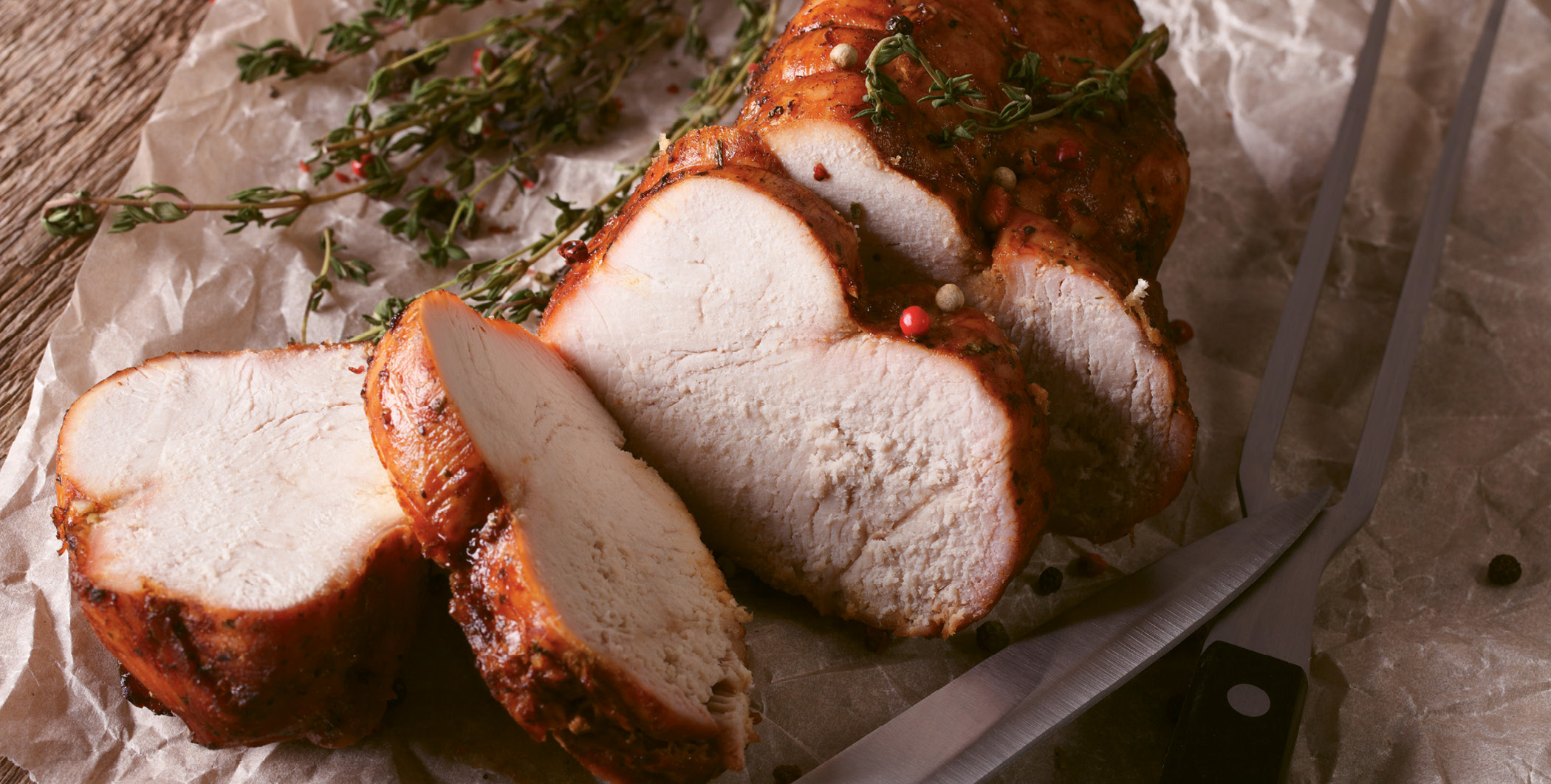 It's hard to say if there's any one perfect way to cook a turkey, and trying out new techniques can bring a spark of originality to a long-standing tradition. Throughout the mountains, at their homes and their restaurants, WNC chefs are constantly developing new and fresh approaches to handling the holiday fowl.
Andrew Long
Over Yonder | Valle Crucis
At farm-to-table restaurant Over Yonder in Valle Crucis, Chef Andrew Long likes to keep things traditional. "After a few years of trying smoked, fried, and roasted turkey, it's always the brined and pan roasted that is everyone's favorite," he says. Long suggests a simple salt and sugar brine with standard aromatics—onion, rosemary, and sage. "The one rule I have for turkey is that cooking it whole is about the hardest and stupidest way to get the best results," he says, opting instead to break the bird down. "We serve guests the breasts, which we pan sear and finish in the oven, brushing a sorghum-stock mixture over it before letting it rest."
Click here for Long's Brined & Roasted Turkey Recipe
Sam Ethridge
Ambrozia | Asheville
At Ambrozia in Asheville, Chef Sam Ethridge also likes the customary take, but with a twist. After the traditional brine, "I then like to use some fat on the skin or under," he says, suggesting a butter injection is good or simply using olive oil. One of his favorite flavoring methods is to take thin slivers of foie gras and place them under the skin, getting as much coverage as possible. "When you cook the turkey, the foie gras melts, giving it a rich flavor and decadent skin," he says. Also, Ethridge tends to cook his birds outside, opting either for a smoker or an oil-less fryer.
Zeb McDermott
Magnolia Inn | Hot Springs
"Thanksgiving has always been a big thing out here," says Chef Zeb McDermott of the Magnolia Inn in Hot Springs. For their annual holiday prix fixe meal, he debones the bird, leaving the meat and skin intact. Then he takes some of the meat and grinds it to make a sausage, which he incorporates into the stuffing. He places the stuffing over the turkey with the skin and rolls it and ties it like a roulade. He then sears the outside to produce a nice crispy skin. "When you slice it to serve, you get a little bit of dark meat, a little bit of white meat, and some of the turkey sausage stuffing," he says. "It's pretty top notch, I have to say."
---
Leftovers to Love
When all is said and done, there's usually enough bird left over to serve an entire meal. But what to do with all of those leftovers?
Ethridge suggests the age-old turkey sandwich. He uses white bread, lots of mayo, a little bit of stuffing and cranberry sauce, and tops it with fried onions. "It's my favorite part of Thanksgiving," he says.
The traditions of the Gulf region run deep for Lowcountry chefs like Adam Bannasch of Asheville's Copper Crown. Having grown up largely without a customary approach to Thanksgiving, he looks forward to making gumbo with leftover turkey parts. He places them in a big pot and boils them until the meat is falling off the bone. He then separates the bones and makes a stock. Once strained, that becomes the liquid for his gumbo, he explains.
Over Yonder's Long suggests a roux-based gumbo with "chicken, pork butt, Andouille sausage, country ham, and collard broth." But he notes that, "at home I keep it more traditional, with duck and Andouille and maybe venison if I have some in the freezer."
RESOURCES:
Photographs by (Andrew Long) Ellen Gwin; (Sam ethridge) Adrian Etheridge Photography; (Adam Bannasch) Kate Bannasch; and courtesy of (Zeb McDermott) Mountain Magnolia Inn, Suites & restaurant