Tastes of the Town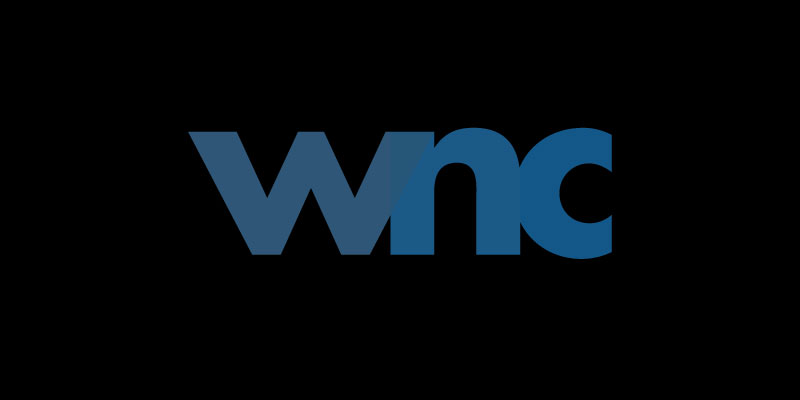 Foodies, locavores, and oenophiles mark your calendars. The WNC Magazine Asheville Wine & Food Festival is your event to sip and sample all the best our area has to offer. Here's just a taste of what we've got cooking

Wine
From coast to coast, North American winemakers have been perfecting their craft for decades, rivaling—dare we say—their many European counterparts. And though still young, North Carolina vineyards have garnered their share of respect. It's only fitting that the Asheville Wine & Food Festival showcase vintners from the Blue Ridge Mountains and Yadkin Valley alongside national and international labels. So grab a glass, cleanse your palate, and go find a new favorite label.
Three regional wines to try
Lake James Cellars
Mimosa Red. This Glen Alpine vintner puts a little of all its very best into one red wine: Cabernet Franc, Cabernet Sauvignon, Zinfandel, and Syrah. The blend is aged in French oak casks for 36 months for a delightful finish.
Ginger Creek Vineyards
Delicia De Verano. This sweet, citrus wine was originally a summer staple, but has become Ginger Creek's most popular item year-round. No grapes in this one, the drink is made from hand-peeled lemons, limes, and oranges, creating what winery owner Dwight Austin calls "lemonade with a kick."
McRitchie Winery & Ciderworks
2009 Fallingwater White. Turn the summer heat down with a cool white wine from this Yadkin Valley winery. It's a medium-bodied blend of fruit and spices, produced by one of the area's most experienced vintners.
Some of the wineries attending
Regional wineries
Biltmore Winery
www.biltmore.com
Brushy Mountain Winery
www.brushymountainwine.com
Cellar 4201
www.cellar4201.com
Dennis Vineyards Winery
www.dennisvineyards.com
Ginger Creek Vineyards
(828) 312-4362
Hanover Park Vineyard
www.hanoverparkwines.com
Lake James Cellars
www.lakejamescellars.com
McRitchie Winery & Ciderworks
www.mcritchiewine.com
Native Vines Winery
www.nativevineswinery.com
Old North State Winery & Brewery
www.oldnorthstatewinery.com
RagApple Lassie Vineyards
www.ragapplelassie.com
Raintree Cellars
www.raintreecellars.com
RayLen Vineyards & Winery
www.raylenvineyards.com
Round Peak Vineyards
www.roundpeak.com
Shelton Vineyards
www.sheltonvineyards.com
Benjamin Vineyards & Winery
www.benjaminvineyards.com
Childress Vineyards
www.childressvineyards.com
Cypress Bend Vineyards
www.cypressbendvineyards.com
Little River Vineyards & Winery
www.littleriverwines.com
Southern Charm Winery
www.southerncharmwinery.com
National &
International
Wineries
The Country Vintner
www.countryvintner.com
Familia Zuccardi
www.familiazuccardi.com
Hope Estate
www.hopeestate.com.au
Michael-David Winery
www.lodivineyards.com
Roederer Estate
www.roedererestate.com
Winesellers Ltd.
www.winesellersltd.com
Food
Asheville bills itself as a foodtopian society, but that's not just marketing hype. Literally thousands of small farms and vineyards surround the city. And that connection to the land, along with the bounty it provides, has developed a culture of eating well. At the WNC Magazine Asheville Wine & Food Festival, you'll see how independent local businesses—from specialty farmers to restaurants and artisan food producers—have used their signature products to develop the town's reputation. Just two of the many businesses that will attend, Pasta Wench and French Broad Chocolate Lounge both take pride in using certified organic ingredients, so their customers get the most natural fare. You'll also have a chance to learn more about organizations such as Slow Food Asheville and the N.C. Bread Flour Project, bringing you one step closer to the source of your favorite eats here in WNC.
Blue Ridge Food Ventures
Every small food business starts with a big idea. And from delicacies like Imladris Farm's raspberry jelly to culinary uniqueness like pickled bamboo, Blue Ridge Food Ventures has given hundreds of local entrepreneurs a place to bring their businesses (and their recipes) to market. For years, the nonprofit commercial kitchen has been rented out to bakers, canners, jammers, and other food makers who went pro, but whose businesses were too small to warrant a storefront.
True to its name, the Grand Tasting will host a Blue Ridge Food Ventures Marketplace, where you'll get to sample and purchase all the goodies coming from this community kitchen. Your taste buds will never forget this day.
Bamboo Ladies
Blessed Botanicals
Buchi
Bushelle Seasoning
Smoking J's Firie Habanero Sauce
Gallo Lea Organics
Imladris Farm
Joli Macaron
Lusty Monk Mustards
MaBelle France
Pepper Road Marsala Sauce
Roxanne's Remedies
Sadie's Fish Cakes
Smiling Hara Tempeh
Theros Olive Oil
UliMana
Winter Sun Farms
WNC Chefs challenge
The Admiral
A Moveable Feast
Chelseas and the Village Tea Room
Corner Kitchen
Cucina 24
Curras Nuevo Cuisine
Deerfield Community
Dining Room, Inn on Biltmore Estate
Early Girl Eatery
Nico's Café
Pomodoros Greek & Italian Café
Red Stag Grill, Grand Bohemian
Sunset Terrace, Grove Park Inn
Tupelo Honey Café
The Passport
Save your spot
$35 per person for advance tickets $40 at the door
Reserve your tickets online by clicking here.
We'll take you there
Starting at 12:30 p.m., there will be free hourly shuttles departing from Battery Park Book Exchange & Champagne Bar in downtown Asheville to the Grand Tasting.
www.BatteryParkBookExchange.com