Source Material
Source Material:
Appalachian Sustainable Agriculture Project's fabulous farm tours return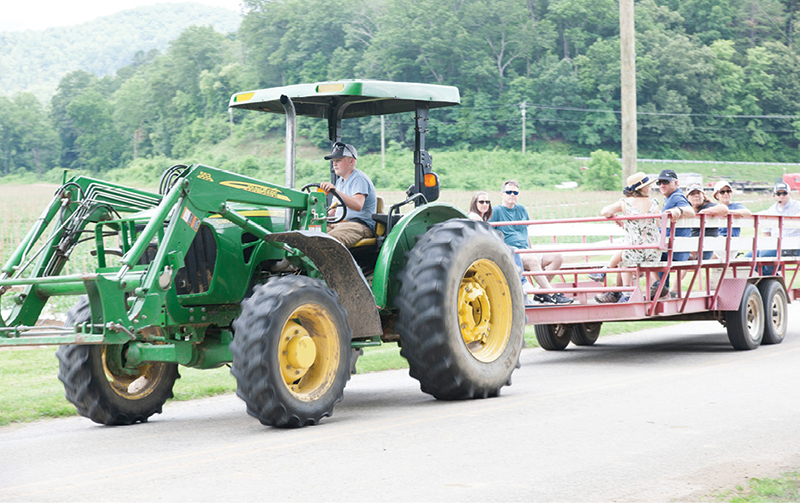 Do you know where your food comes from? Have you been there to see it for yourself? With the return of its farm tours, the Appalachian Sustainable Agriculture Project provides the perfect way to check out local growers at the source.
After a year-long hiatus due to the pandemic, the tours will be back for one weekend in September. "It's pretty much the same fun tour we know and love," says Sarah Hart, ASAP's communications manager. "But I think what's different is the hunger that we have for doing anything, especially something like this that can be a fun weekend worth of day trips—getting out of your house and being mostly outside."
The 22 farms in the tours are organized into regional clusters—Barnardsville, Fairview/Fletcher, Leicester, and Henderson/Transylvania counties—making it easy for visitors to pick a particular area route. Hart suggests picking just three or four farms to visit each day.
The tours include everything from local staples like Hickory Nut Gap Farm to wineries like Addison Farms Vineyard, from Smoking J's Fiery Foods for hot sauce fans to meeting the goats at Good Fibrations. "Some of these farms are places you can visit throughout the year," Hart notes. "They have agrotourism built into the mix. But some of them do not, so this is really the one time they open their farm to the public for the year."
Hart adds that if the tour starts filling up, ticket sales will cut off to prevent crowding and maintain social distancing, so it's best to get your tickets as soon as possible.
ASAP Farm Tours
September 18-19 noon-5 p.m.
$35 per car advance tickets; $45 day-of, if still available
(828) 236-1282
asapconnections.org