Planting the Seed
Planting the Seed:
ASAP's new food guide gets kids thinking fresh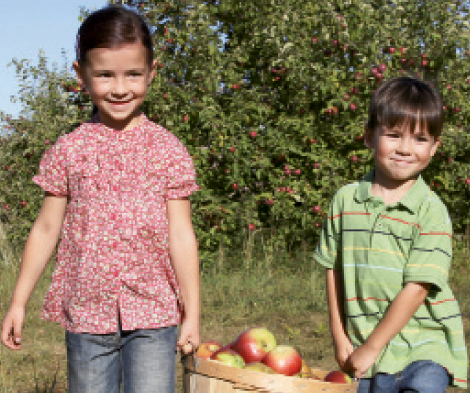 From celebrity chef Jamie Oliver's Food Revolution campaign and television program aiming to change the foods served in school cafeterias and homes, to the Time for Lunch effort launched by Slow Food USA, Americans are scrutinizing what their children eat. That's why Appalachian Sustainable Agriculture Projects's new Local Food Guide for Kids couldn't be more timely.
Much like the organization's popular guide for grown-ups, this booklet is designed to connect kids with regional food sources. Inside, they will find details about where to discover local produce, including school gardens; games, such as farmers market scavenger hunts; profiles of children who are growing up on farms; and easy recipes. The guides will be available in Buncombe County at elementary schools, YMCAs, the Health Center, Department of Social Services, and Mission Hospitals, which invested in the project through its Community Benefits Program. Teachers can get in on the initiative with lesson plans provided by ASAP. Kids also receive bumper stickers for their bikes that bear the organization's slogan "Local Food—Thousands of Miles Fresher."
With the help of the guide, perhaps your children will open their minds to fresh flavors. And let's face it, a scavenger hunt for broccoli makes eating it all the more fun—even for adults.