Go Big
Go Big:
Cristina Córdova's larger than life paintings grace Penland's grand new gallery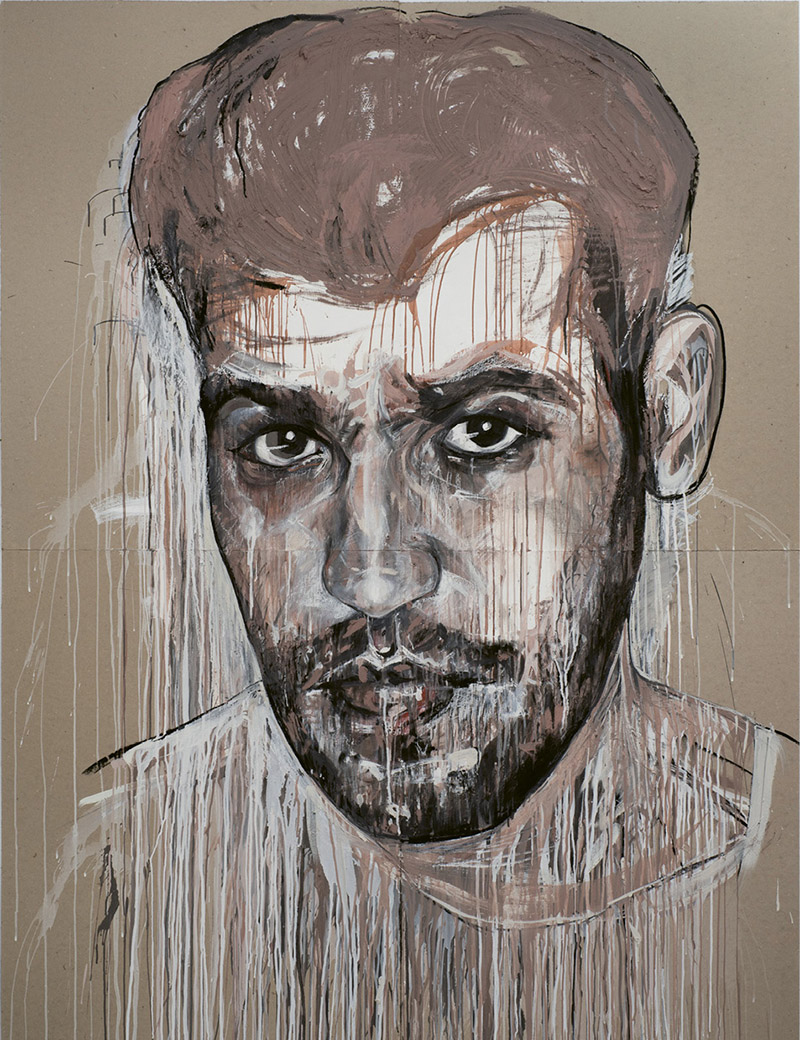 ARTURO, clay and mixed media, 82'' x ''60
Cristina Córdova is one of the most talented figurative sculptors working today, says Penland School of Crafts Gallery Director Kathryn Gremley. The Penland-based sculptor shows internationally, but her exhibit at Penland Gallery, opening September 20, will be the first time a significant body of her largest works, including paintings, will be presented close to home.
Cristina Córdova, Sculpture + Drawing includes large-scale portraits of the artist's family and other paintings. The pieces are technically difficult and "fearless," says Gremley. "Her work has such intensity, you can't help but be affected by it."
Córdova has received the USArtists Fellowship, two American Craft Council Emerging Artist Grants, a North Carolina Arts Council Fellowship, and several International Association of Art Critics Awards. Her work is in the collection of the Smithsonian's Renwick Gallery, the Mint Museum of Craft and Design, and the Museum of Contemporary Art of Puerto Rico, among others. After completing a residency at Penland in 2005, she opened a studio adjacent to the school.
A show with works of this size wouldn't have been possible at Penland before the massive expansion of the gallery, completed in March. The 1,500-square-foot, natural light-filled space nearly doubles the gallery's capacity and is set to host more conceptually ambitious shows. It "creates an opportunity to program exhibitions that will challenge people's ideas about what craft is, how materials are used, and how artists influence and inspire each other," says Penland Communications Director Robin Dreyer. With its grand scale, Córdova's exhibition embodies those ideals
Cristina Córdova, Sculpture + Drawing
September 20-November 20, with an opening reception October 1, 4:30-6:30 p.m.
Penland Gallery
67 Doras Trail, Penland
(828) 765-2359, www.penland.org.