Food Fights
Food Fights:
Local chefs battle for a ticket to the final showdown at the WNC magazine Asheville Wine & Food Festival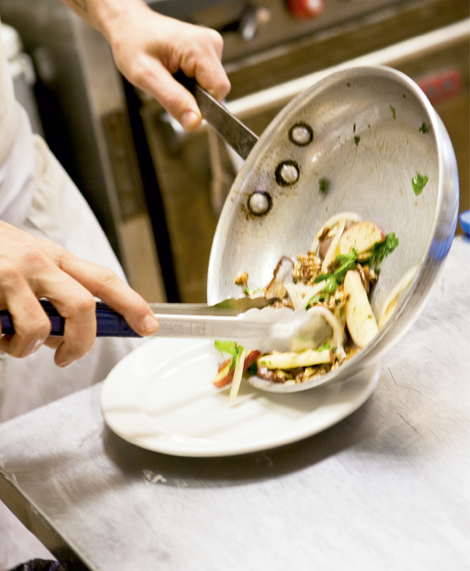 Just like the good ol' boys wrangle over ford versus chevy, and techies debate Mac over PC, devoted foodies have their own longstanding argument: Which local restaurant has the better chef? And Bob Bowles, the founder of the WNC magazine Asheville Wine & Food Festival, has devised a way to heat up the controversy. Starting in May, 10 chefs from top restaurants and country clubs across the region will meet in a series of Iron Chef-style competitions, hosted at The Flying Frog Café in Asheville.
"They'll be competing in pairs, with no forewarning of what the secret ingredient will be and no access to recipes," says Bowles. Then, all members of the 120-person audience will be served six dishes, which they'll score to determine the night's winner. The competitions will continue weekly through July until four chefs are left. The finalists will move on to the big showdowns during the festival in August.
For more information and to purchase tickets, visit
www.ashevillewineandfood.com.