Cruise In to this Historic Diner
Cruise In to this Historic Diner:
For nearly 70 years, City Drive In has been keeping it real in Spruce Pine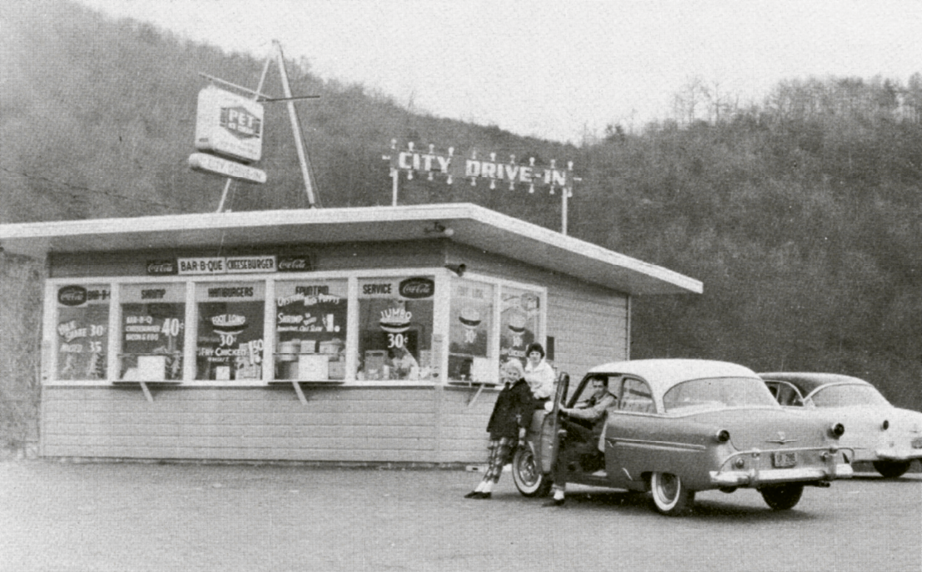 There are places that cannot be replaced, icons of community, no matter how humble. On the sleepy winding road through Spruce Pine, the blue, covered carport of the City Drive In has been a place for locals and passersby alike to congregate since 1950. "I grew up pulling in here with friends. This is where you used to meet before there were cell phones. You just knew your friends would be here," says Mike Long, now the third owner of the kitchen, who bought the joint in 2008 with his wife, Janeen. "We just wanted to preserve the place. We wanted to do things the same way, with the same recipes, the same homemade foods every day."
The Longs left the fresh-cut flower business after 29 years to take over the drive-in following the passing of previous owners who had been behind the grill for more than three decades. "Talk about teaching an old dog new tricks," Mike laughs. The couple made an effort to tighten the restaurant's old ties, keeping on longtime staff like Christine Blevins, now in her 70s. "She runs a deep fryer like nobody's business, and she's done it for 27 years," Mike says.
Fresh-ground burgers are served the traditional Carolina way, piled with homemade chili, slaw, and mustard on a hand-steamed bun. The recommended pairing is the diner's original take on the spud, Sidewinder fries—thick, spiral-cut potatoes, ideal for scooping up maximum amounts of sauce. On Sundays, look for scratch-made buttermilk biscuits and gravy for breakfast. Saturdays feature barbecue, a perfect accompaniment for the drive-in's biweekly classic car shows, which began in April and run through September. The shows, organized by the Rhododendron Cruisers, feature upward of 100 cars brought in by motor-heads from around the Southeast. "It is quite a good feeling," says Janeen. "People come to reminisce, hang out, and remember the old town."
---
City Drive-In
670 Oak Ave., Spruce Pine
Tuesday-Saturday, 9 a.m.-7 p.m.
(828) 765-4480
Facebook: City Drive In
RESOURCES:
Photographs (car & historic photo) courtesy of City Drive In; (sign) by Jon Elliston