Pea Pleaser
Pea Pleaser:
Keep the party fresh with Laurie Bakke's pea and mint dip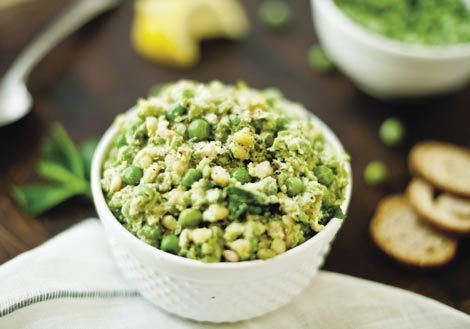 You may shell your summer peas on the porch with a bowl in your lap, or buy them cleaned from a tailgate market. No matter how you procure these little green beauties, Hendersonville Chef Laurie Bakke, author of Laurie Bakke's Cookbook, has a fresh pea dip recipe worthy of their wholesome flavor.
"This dip is a cinch to make and very versatile," says Bakke, who suggests serving it with pita chips, rye toast, or vegetables such as carrots, radishes, and cherry tomatoes. It also makes an excellent spread for sandwiches—just add sliced avocado, sprouts, and spring mix for a tasty lunch.