A Movable Feast
A Movable Feast:
Strada Italiano preserves Italian heritage with seafood celebrations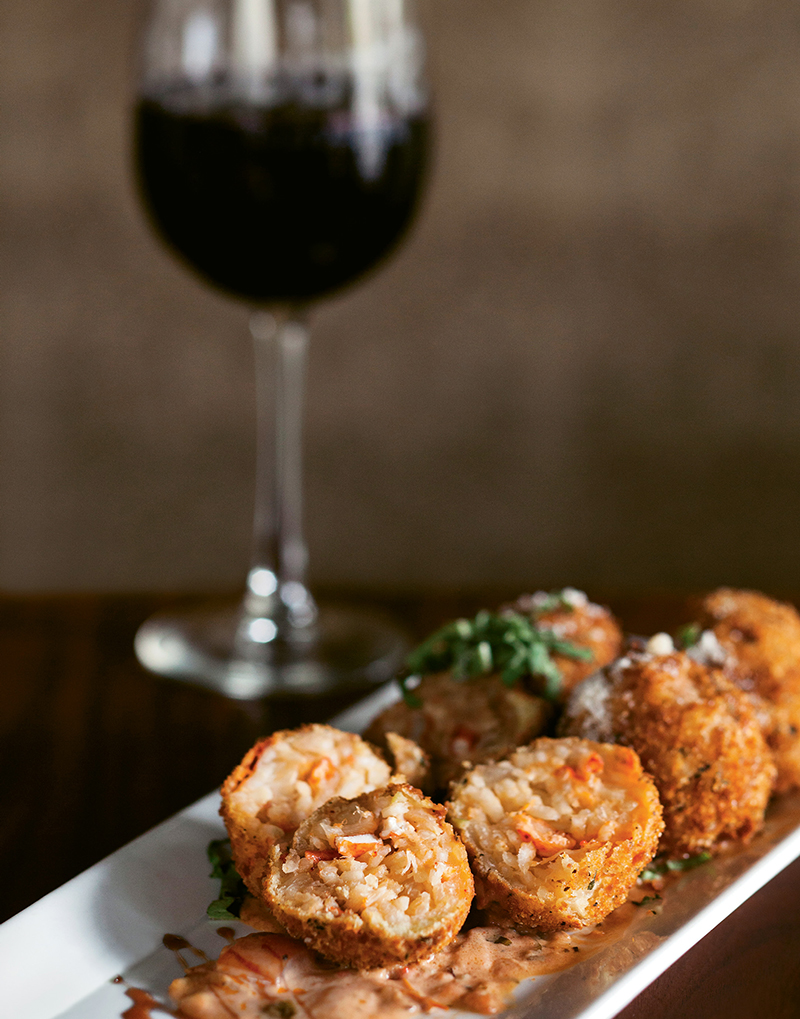 The Feast of the Seven Fishes has always sounded so over-the-top elaborate—seven (or more) fish-based dishes, consumed by candlelight with friends and family on one of the most celebratory evenings of the year. The ancient Southern Italian Christmas Eve tradition that has been adopted by Italian Americans can actually feature anywhere from seven to 13 fishes, with seven theoretically standing for the seven sacraments.
But some might be surprised to learn that the tradition centers around abstinence rather than indulgence. The feast arose out of the necessity of finding an alternative to meat, since the Roman Catholic Church forbids eating meat and meat products on certain holy days.
Anthony Cerrato, chef and owner of Asheville's Strada Italiano, recalls taking part in the Seven Fishes feast with his Italian-American family at his grandmothers' house in New Jersey. "I just always knew it as 'Christmas Eve,'" says Cerrato. "I didn't like seafood as a kid, so my grandmother would make baked ziti or eggplant rollatini along with the fish."
Stuffed calamari eventually became one of his favorite dishes, and he might include that or staples like smelts in this year's meal, which he welcomes the public to take part in at his restaurant on Christmas Eve and New Year's Eve. Featuring the Feast first at his family-owned restaurant, Fiore's, since 2004, and now at Strada, Cerrato has offered items such as baked oysters, clams casino, oysters Florentine, and Cioppino fish stew.
Strada's Feast will be a special menu that will be offered in addition to the regular menu. Everything is made fresh, including lobster arancini, fried calamari, and several light fish dishes that accompany the two hearty main courses. Cerrato will include wine pairing suggestions with the meal. "The Feast has really become a tradition every year for many of our patrons," he says.
It's entirely possible to host a Feast of the Seven Fishes at home, starting with Cerrato's appetizer recipe for Lobster Arancini (recipe here). He recommends prepping ahead of time so you can enjoy the meal with your guests, and not getting caught up in complex recipes. "It's perfectly fine to have some courses that are very light and simple," he says. "Bringing friends and family together and enjoying each other's company over food and wine is really the main point." 
---
Seven Fishes, Many Dishes: Feast of the Seven Fishes is served Christmas Eve, noon to 8 p.m., and New Year's Eve, 4 p.m. to midnight. Advanced reservations required.
Strada Italiano
27 Broadway, Asheville
(828) 348-8448
www.stradaasheville.com