Marco Trattoria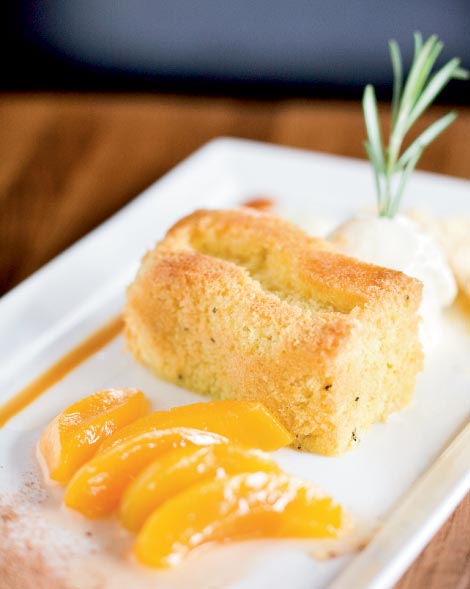 If it weren't for the artistic metal sign featuring a giant pizza pie in the front yard, Marco Trattoria, set inside a former private home, could be pegged as the scene of a great house party, where families and friends enjoy themselves on the front patio.
In reality, owners Shellie and Marc Dambax are the welcoming hosts at this popular restaurant located blocks from downtown Brevard.
Shellie's creativity is showcased in the emotive artwork that hangs throughout the dining room, while Marc's talent is revealed in the inspired continental specials and Italian and Mediterranean dishes. The couple owned Market East Bistro in Charleston, South Carolina, before their first venture in Brevard, Hobnob Restaurant. They sold Hobnob to move to Marc's home country of France, but in 2009, returned to the mountains to open this family-style bistro to much acclaim.
Influenced by the recipes of his Sicilian grandmother and Franco-Italian father who grew up in Morocco, Marc's cuisine clearly reflects a joy of diverse flavors that tumble together in generous portions. "I love different cultures and cuisines of the world. I study and test new ideas using classical French techniques with different ethnic influences," he says, explaining his penchant for courses as diverse as poached lobster with vanilla sauce and smoked sausage with shrimp and sweet butternut squash ravioli. The former dish, made with  toasted walnuts and notes of sweet paprika and heat-packing spices, hint at the chef's multicultural upbringing.
His classical training shines through in delicate scallops, perfectly caramelized on each side with tender, buttery interiors. The shellfish is served atop a bed of greens, tomatoes, and red onions dressed with a simple vinaigrette. Among the entrées that change each week are a voluptuous pork shank flanked by ratatouille and rich, velvety cheese polenta, veal saltimbocca, house-made meatballs, and eggplant Parmigiano. Wood oven pizzas, including the Gorgonzola with sautéed mushrooms, prosciutto, and pesto, are ample enough for sharing.
The desserts are made from scratch too. A chocolate fondant molten lava cake with its tender crumb exterior and silky center, is presented in a bath of hazelnut crème anglaise with fresh strawberries. It embodies the couple's food philosophy. As Marc puts it, "In France, we say 'we live to eat, not eat to live.'"     
Marco Trattoria
Brevard 204 W. Main St.
(828) 883-4841
www.marcotrattoria.com
L, D, Brunch Saturday & Sunday; $$$