Eat It Up
Eat It Up:
Asheville's Chow Chow food festival evolves into a summer-long series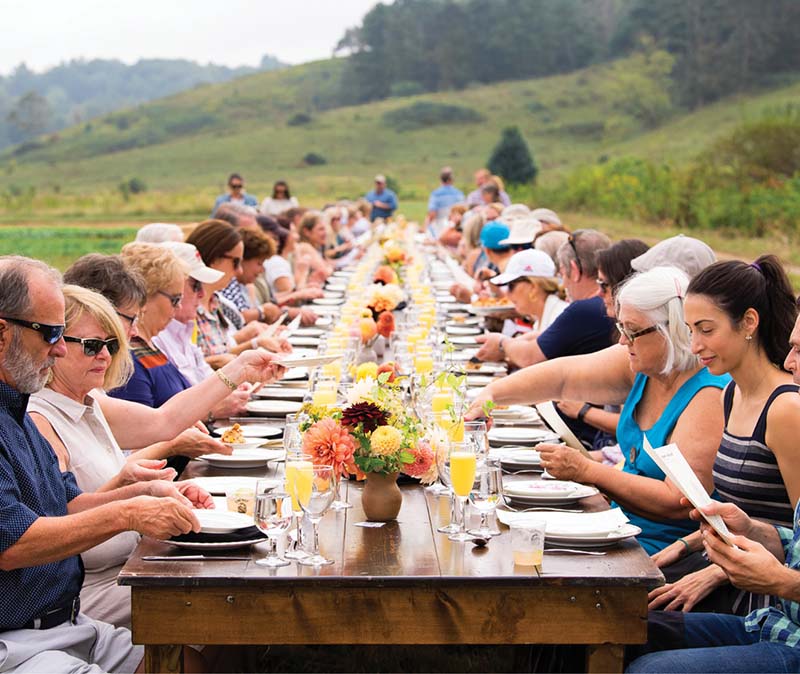 Chow Chow, the ambitious Asheville culinary event that launched in 2019 and was canceled last year because of the pandemic, will return this summer with a new structure and events that explore social issues extending far beyond usual food festival fare.
The event this year takes the form of a series of more than 30 virtual and in-person events running from June through September. Ticket prices start at $15 for virtual programs, such as a cook-along with Asheville star Chef Katie Button, and go from $50 up to $200 for in-person gatherings featuring multi-course meals.
And while Chow Chow was built to tell the story of the Appalachian region's food culture and all its makers and artisans, there's a stronger spotlight on how racial justice, food justice, and climate change issues play into that larger picture. Examples of these events include a discussion of racial equity and the wine industry with Icy Liu, founder of Asian Wine Professionals, and a drag brunch honoring the LGBTQ community and celebrating the stories of local LGBTQ chefs including Michelle Bailey of Smoky Park Supper Club; Ashleigh Shanti, formerly of Benne on Eagle; Silver Cousler, who is preparing to open her first restaurant; and J Chong, who is striking out on her own after working as sous chef at Curaté.
Chef Ashleigh Shanti (pictured above, bottom left)
"We see Chow Chow as an opportunity for deeper conversations around Southern Appalachia and the culture and foodways that exist here," says Jessica Reiser, the festival Board of Directors president and cofounder and CEO of Asheville craft brewer Burial Beer Co. "We want to learn, understand, and celebrate justly by highlighting the chefs, makers, and artisans while also looking at issues such as racial justice, climate change, and food insecurity," she says, "and recognizing how those things impact this area, its cuisine, and its community members."
Visit chowchowasheville.com for more information, and follow @chowchow_avl on Instagram for updates.