Bistro 127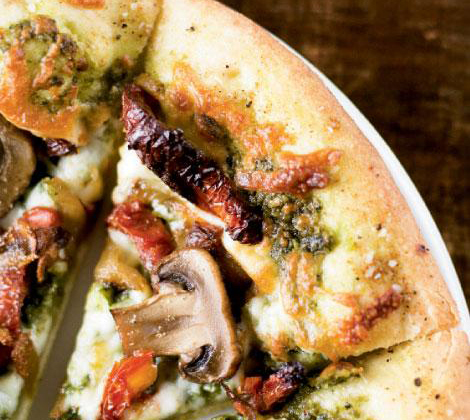 You can thank the advertising departments of corporate America for altering the meaning of the word bistro in our collective psyche.
Bistro fries, bistro seating, and—we'll never forgive you for this, McDonald's—Bistro Gourmet. What the pie charts and focus groups lost sight of, is that bistro isn't something that can be prepackaged. In noncommercial terms, the word describes a menu that blends execution without pretension and an atmosphere that's as comfortable as the food. By that measure, Bistro 127 in Hickory has more than earned its name.
The restaurant, located on busy North Center Street, serves three meals a day. It starts with gourmet, house-made doughnuts and coffee in the morning, and ends with steak au poivre and Don Rodolfo pinot noir at night. The menus—there are eight once you've counted drinks and desserts—are in a constant state of flux as owner and chef Matt Miller adds new items to Bistro 127's long list of offerings.
"Having worked in pizzerias for many years, I'm very serious about the sauces we use in our dishes," he says, noting that a hearty Bolognese he created for the lasagna, which features three locally sourced meats, also inspired his tagliatelle dish.
The sweet potato fries that come with the steak frites are great for sopping up the rich, blue cheese-béchamel sauce that's drizzled over the beef. This particular offering exemplifies Miller's knack for giving staid crowd-pleasers a fresh twist with a few well-chosen, alternative ingredients.
"I have to feel good, not just about the flavor, but I have to feel good about what's going into my food," says Miller. From the cholesterol-free palm oil used to cook the doughnuts to the locally sourced goat cheese and sopressata sausage used in some of the entrées, the attention to creativity and quality ingredients sets Bistro 127's menu ahead.
By the time this article makes its way to press, Miller expects his restaurant will have added an open, wood-fired pizza oven. He'll also soon be carrying beer by Loe's Brewing Company, which one of the bistro's chefs is opening in an adjacent space. Sure, Bistro 127 may be changing fast, but there are no rules as to how diverse a bistro can be, and that's the beauty of this authentic eatery.