Strawberry salsa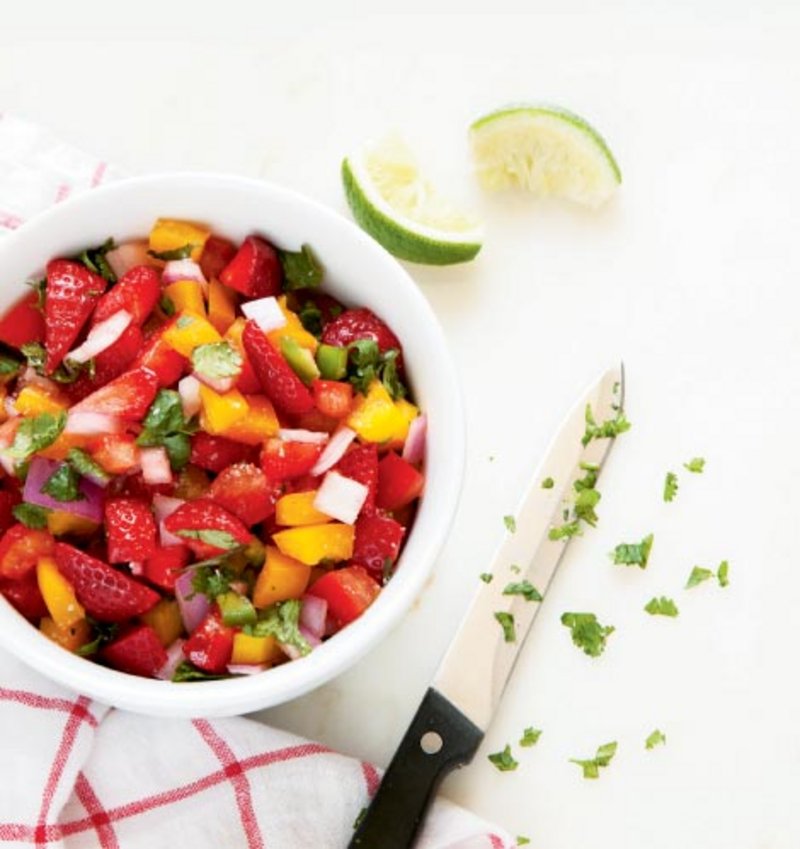 DESCRIPTION:
Courtesy of Stan Chamberlain of Crippen's Serves 4-6
INGREDIENTS:
2 lbs. strawberries, sliced 1 jalapeño pepper, seeded & diced 1 yellow pepper, seeded & diced 1/2 red onion, diced 1 tomato, seeded & chopped 1/2 bunch cilantro, chopped Juice of one lime 2 Tbs. olive oil 1 tsp. kosher salt 1 tsp. sugar Splash of tequila (optional)
DIRECTIONS:
In a bowl, toss all ingredients. Note: Prepare within a few hours of serving to ensure strawberries retain texture.