Piney Old Fashioned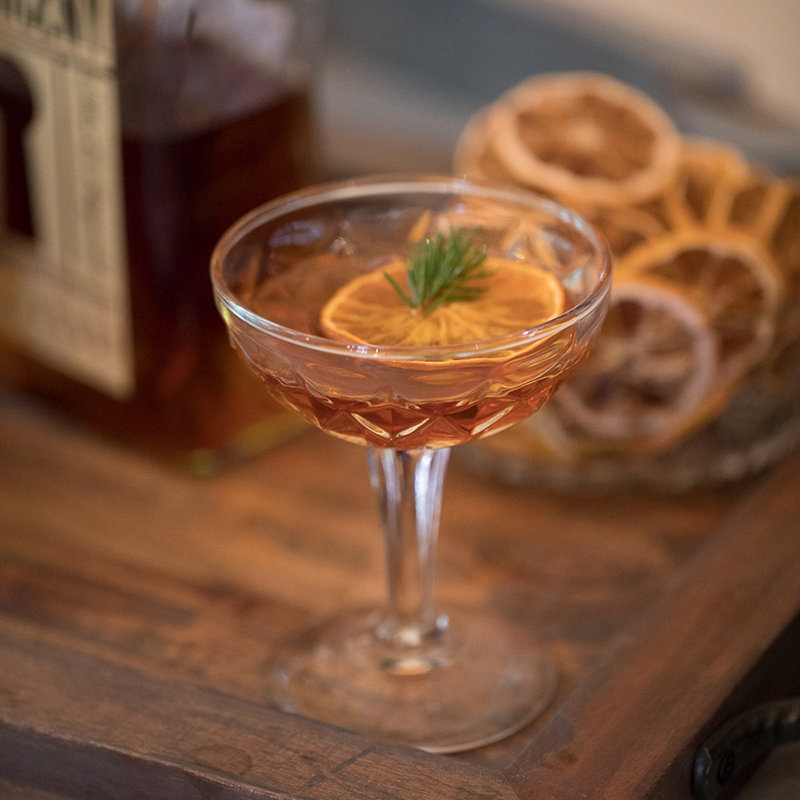 DESCRIPTION:
Courtesy of Cordial & Craft
INGREDIENTS:
1 bottle whiskey of choice (Oak and Grist's Malted Whiskey recommended)
6 oz. Pine Needle Syrup
25 dashes Angostura bitters
Pine Needle Syrup
Pine needles
Sugar
Water
DIRECTIONS:
Make Pine Needle Syrup while pine needles are edible; the best ones are tender new green growth pines. To make syrup, add equal parts pine needles, sugar, and water and simmer on the stove for 10 minutes. Strain needles out with a fine mesh sieve. Syrup will store in a glass container in the fridge for two weeks.
Place all ingredients in a pitcher or large container and stir. Serve immediately or let sit and meld in the fridge for up to three months. 
Find more great party recipes and entertaining pointers from our feature story Holiday Cheers.