Pickled Okra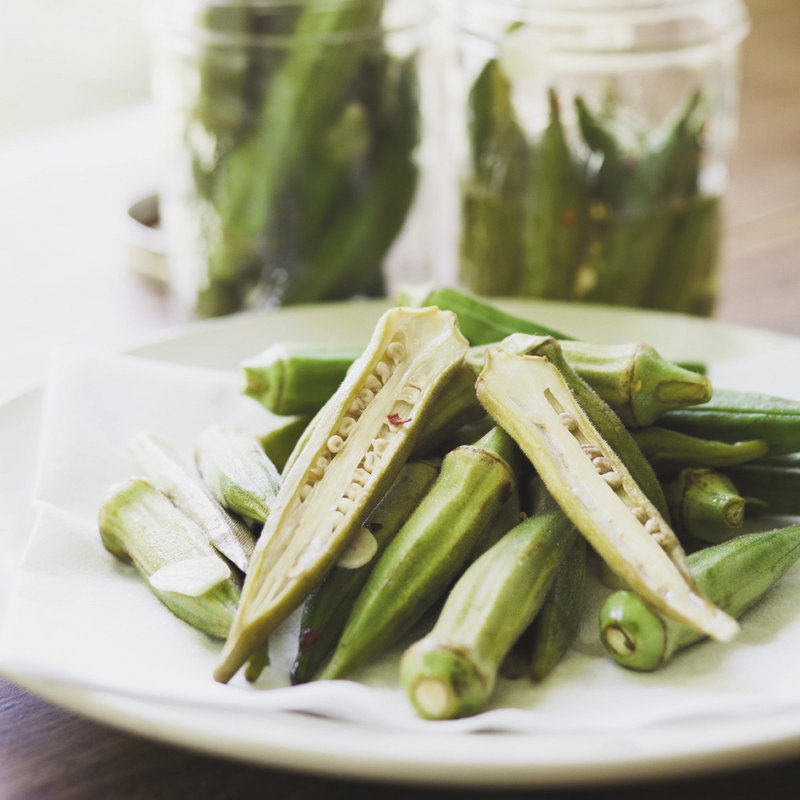 DESCRIPTION:
Courtesy of Chef Andrew Long of Over Yonder
Try Long's vinegar pickle recipe, which can be used to pickle nearly anything. Recipe yields enough brine for two pints of pickles.
INGREDIENTS:
16 oz. water
8 oz. cider vinegar
1 Tbsp. + 2 tsp. salt
3/4 cup granulated sugar
4 cups okra, stems removed
2 bay leaves
2 tsp. coriander seeds
6 garlic cloves
2-4 fresh chiles or 1 tsp. red chile flakes  
DIRECTIONS:
In a saucepan, combine water, vinegar, salt, and sugar, and heat just until sugar and salt dissolve. Pack okra upright in pint Mason jars. Add one bay leaf, one teaspoon coriander seeds, three garlic cloves, and half of the chiles per jar. Pour brine over okra, seal with lid, and refrigerate. Pickles will be ready in as soon as a few hours but will taste best the next day. They will last in the refrigerator for about three weeks.