Loose Leaf cocktail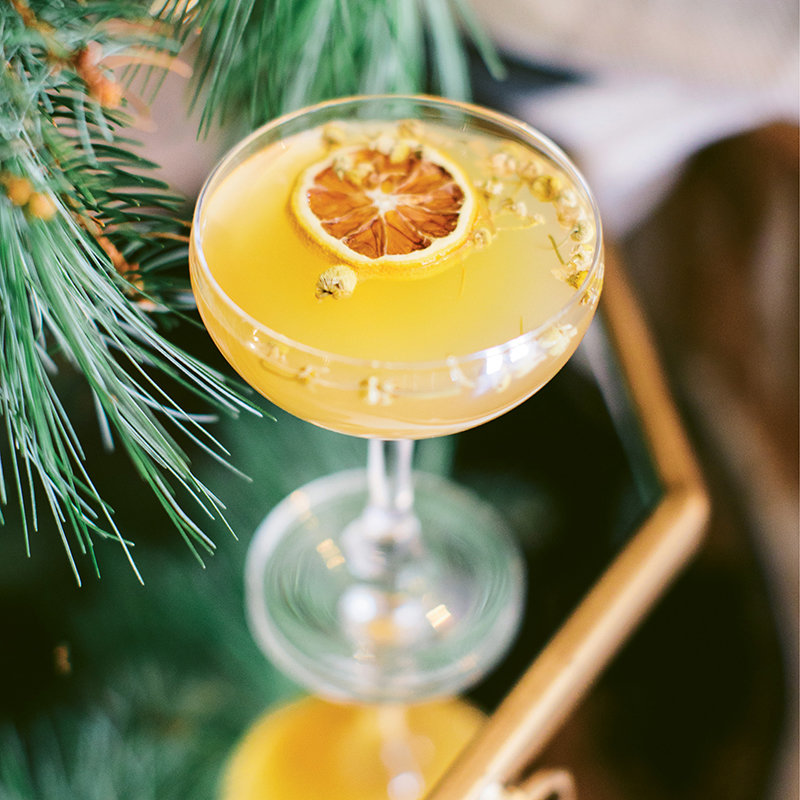 DESCRIPTION:
Courtesy of Cordial & Craft
INGREDIENTS:
Sutler's gin
Fresh grapefruit juice
Chamomile syrup
 
Chamomile Syrup
(Yields 2 cups)
1 cup dried chamomile flowers
1 cup hot water
1 cup sugar
DIRECTIONS:
To make the syrup, steep dried chamomile flowers in hot water for about 10 minutes. Strain flowers and dissolve sugar in the tea. Stir and let cool.
To make the batch cocktail, pour equal parts gin, grapefruit juice, and chamomile syrup into a pitcher or punch bowl. Serve over ice and garnish with chamomile flowers and a dried lemon wheel.
Find more great party recipes and entertaining pointers from our feature story Holiday Cheers.