Lobster Salad & Endive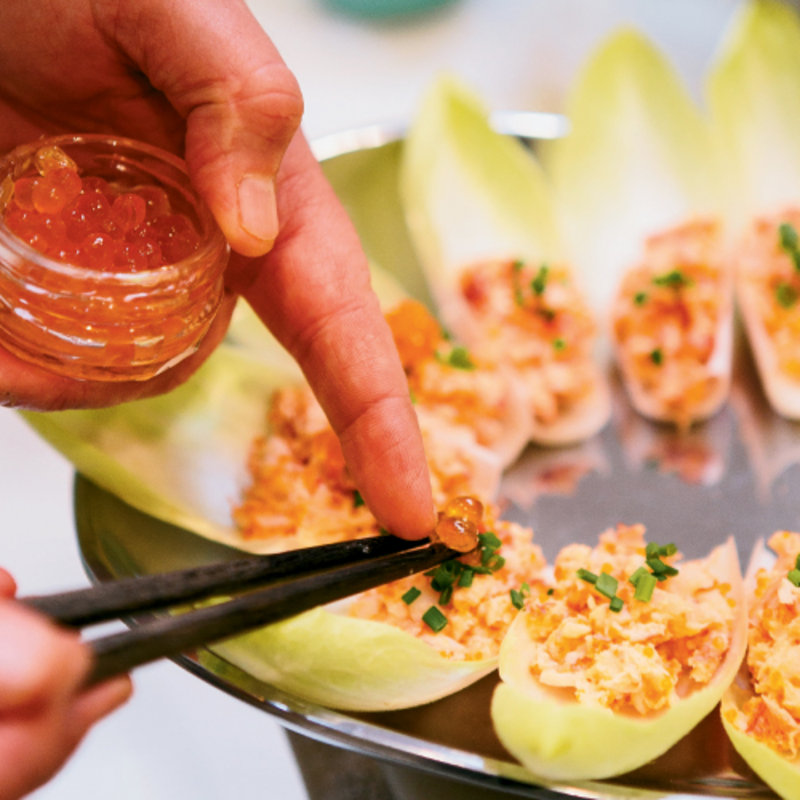 DESCRIPTION:
Courtesy of Eric Scheffer
INGREDIENTS:
1 cup lobster (or crabmeat), diced 1/4 cup celery, chopped 1/4 cup scallions, white & green parts chopped 1 tsp. capers, drained & chopped 1/4 cup mayonnaise Salt & pepper, to taste 8 endive spears Fresh parsley  
DIRECTIONS:
In a mixing bowl, combine lobster, celery, scallions, capers, mayonnaise, salt and pepper, and place in refrigerator. To prepare the endive spears, trim bottom of the leaves so they have a clean edge. Fill the bottom third of the leaves with seafood mixture and garnish with parsley.