Kale Salad with Manchego, Pumpkin Seeds, and Currants
Kale Salad with Manchego, Pumpkin Seeds, and Currants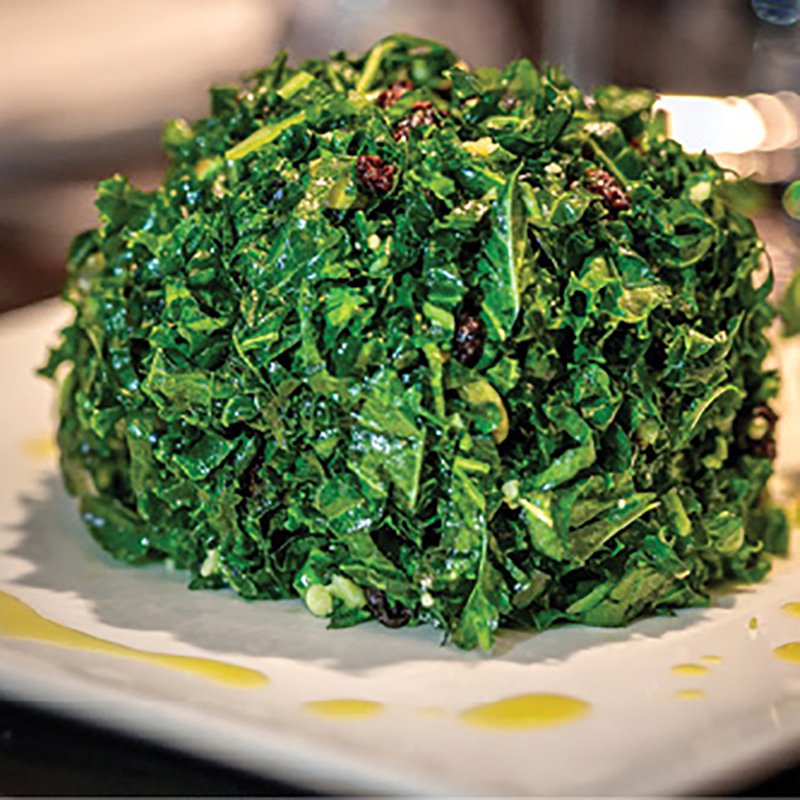 DESCRIPTION:
From Farmer & Chef Asheville by Debby Maugans and Christine Sykes Lowe Recipe by Peter Pollay, Posana Cáfe. Photograph by Tanja Kuic
INGREDIENTS:
1 bunch kale, stemmed and cut into thin julienne strips
2 lemons
1/2 cup extra-virgin olive oil, divided
1 cup freshly grated Manchego cheese
1/4 cup toasted pumpkin seeds
1/4 cup currants
1/4 to 1/2 tsp. salt, or to taste
1/4 to 1/2 tsp. freshly ground pepper, or to taste
DIRECTIONS:
Place the kale in a large bowl. Cut the lemons in half and remove the seeds; squeeze the juice over the kale. Drizzle 1/4 cup of the olive oil over the kale; using clean hands, massage the kale well with the dressing to "wilt" it. Add the cheese, pumpkin seeds, and currants; toss well. Season with the salt and pepper.
Divide the salad between 4 serving plates; drizzle each with a tablespoon of the remaining olive oil; garnish with additional pumpkin seeds, if desired.