Grilled Halloumi Cheese & Tomato Salad
Grilled Halloumi Cheese & Tomato Salad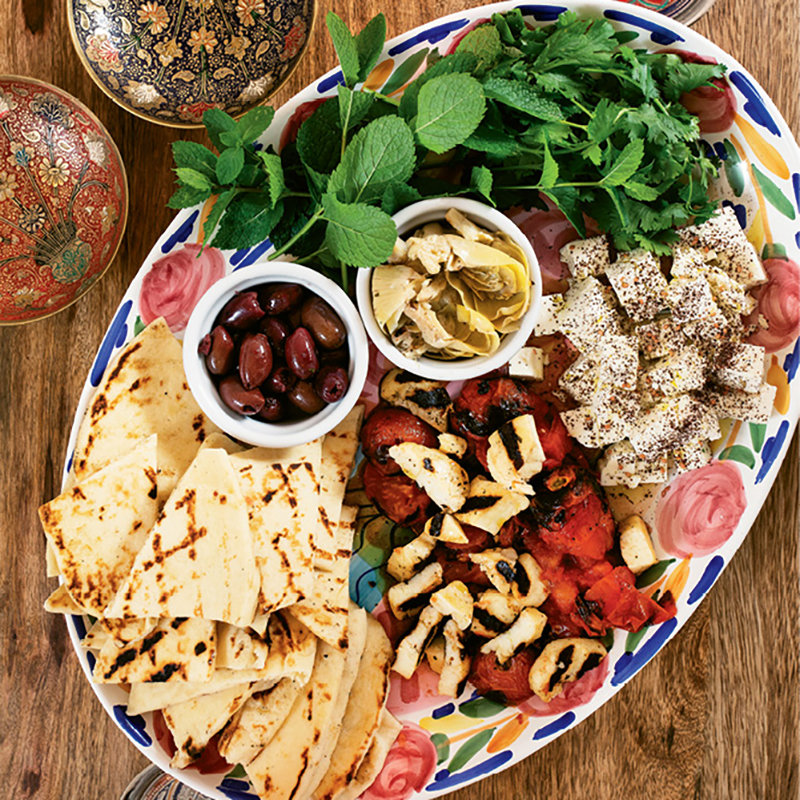 DESCRIPTION:
Courtesy of Chai Pani's Meherwan Irani
INGREDIENTS:
1 block Halloumi  
Olive oil
4-6 Roma tomatoes
Aged balsamic vinegar
Basil leaves (optional)
DIRECTIONS:
Cut Halloumi into half-inch slices. Coat with olive oil and grill each side until lightly browned. Coat Roma tomatoes with olive oil and grill, turning as each side blisters and chars. When tomatoes are charred, soft, and oozing, slice into quarters and mix with the grilled cheese. Make sure to get all the juices into the mix. Drizzle with additional olive oil and aged balsamic vinegar. Tear fresh basil leaves into the salad if desired.
Read more from A Friendsgiving Feast