Unchained Melodies
Unchained Melodies:
Highlands cranks up the new Bear Shadow festival to bring some music back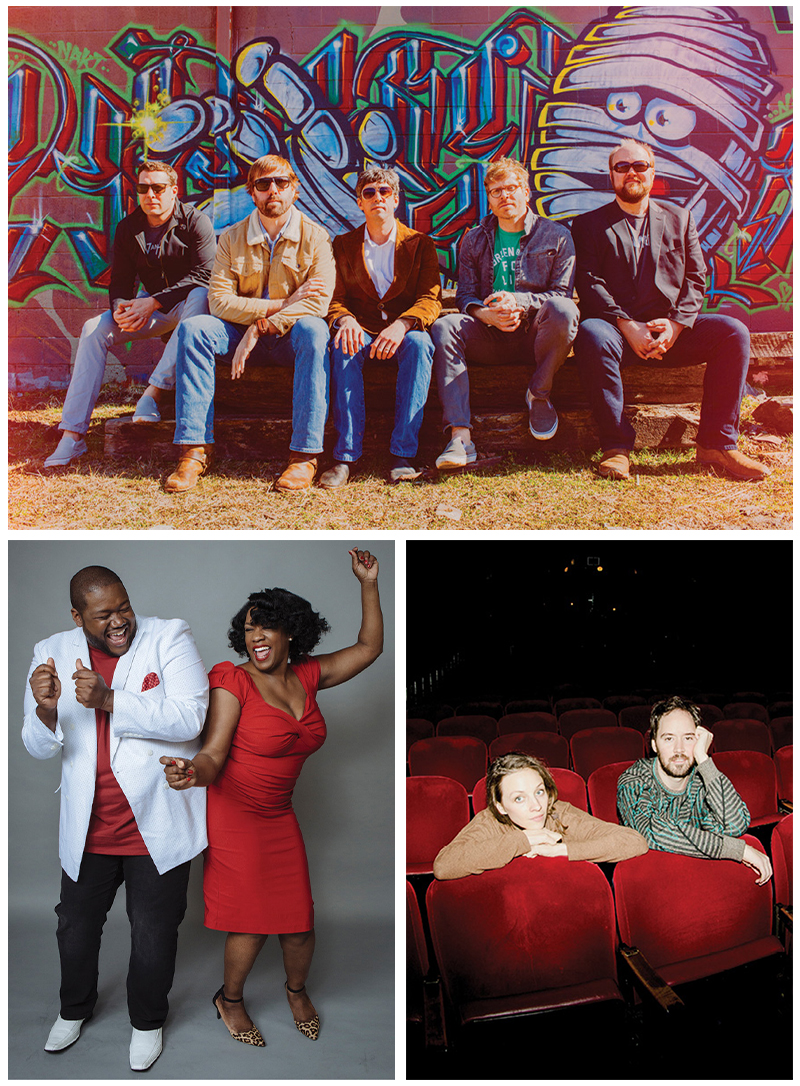 (Clockwise from top) Love Cannon; Mandolin Orange; & The War and Treaty
For many, an added blight in the pandemic has been passing a year largely without live music. The Bear Shadow festival is seeking to change that, hosting a small-occupancy, 1,000-ticket event April 24 and 25 spread among the grounds of Winfield Farm near Highlands. The lineup features modern reboots of classic R&B and Americana, with noted revivalist acts like St. Paul & the Broken Bones, The War and Treaty, and Mandolin Orange. 
Bear Shadow promises a "base camp" of shows on the main stage, while also offering a slew of festivities on the fringes, including guitar clinics, speaking panels, high-energy yoga classes with DJs in the park, and Hike n' Mics where small groups can trek into the mountains for a private concert at their destination. 
"Bear Shadow will focus not only on great music and great shows, but also conservancy and the environment," says Casey Reid of Eleven Events. "We are partnering with the Highlands Cashiers Land Trust and really celebrating that kind of union between music and nature and that outdoor lifestyle.
"We all know that COVID will still be a major issue, even at the end of April, so we are still going to be implementing plenty of safety protocols and adhering to CDC guidelines," Reid adds. Festivalgoers can take in the music from six- to eight-person "contained open-area viewing environments." 
Bear Shadow 
Winfield Farm
April 24 & 25
See website for ticket info: bearshadownc.com