Together Again
Together Again:
Canton's former black high school will promote community once more, thanks to an effort by Gladys Knight and her husband, Canton native William McDowell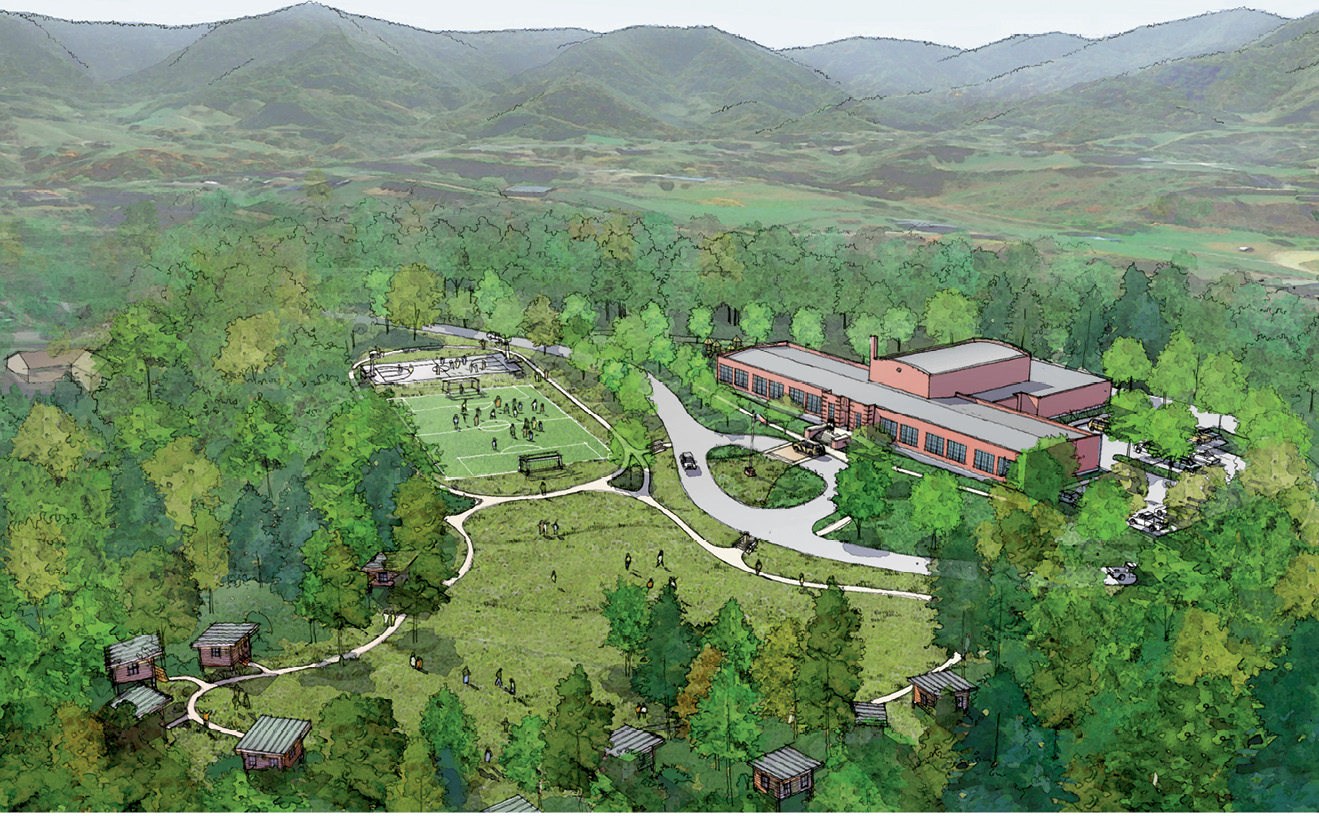 Community Vision: William McDowell and his wife, the famed singer Gladys Knight, have ambitious plans for the site of McDowell's old school.
It may be Bon Jovi who sings "Who says you can't go home?"—but it's Gladys Knight and her husband, William McDowell, who are crooning their own affirmation of the notion. McDowell, a Canton native, had long been drawn by the quiet hum of his homeplace and the opportunity to give back. When his alma mater, the former Reynolds High School, came up on the auction block in 2013, McDowell scooped up a piece of his own history.
Reynolds High School's class of 1960; William McDowell is on the far left in the back row.
Now the couple call the mountains home once more as they work to turn the 1930s-era building—long one of Haywood County's only black schools—into a bustling hub of activity. Slated for completion in 2020, the Reynolds Community Center will include child care and counseling programs, a communal kitchen, exercise facilities, nature trails, and, of course, a music center.
But 2020 is a long way away, as is the $5 million fund-raising goal. Upcoming events locally and around the country will help to meet that mark. "We're trying to get people enthused about what's going on," says RHS Community Foundation Executive Director Mike Finton, who points out that Knight's enduring fame is invaluable to the fund-raising effort.
"We are on sacred ground," McDowell said when he announced the project at the old school in February. "This particular building, this particular area, was the backbone of the community long before I came along."
Gladys Knight
Singing for the Center - Gladys Knight, the "Empress of Soul," will stage an RHS Foundation benefit concert at the U.S. Cellular Center in Asheville on October 29 at 7:30 p.m. Visit www.uscellularcenterasheville.com for pricing and tickets.
RESOURCES:
Photographs (high school) courtesy of Haywood County Public Library; (rendering) RHS Foundation; (Knight) by Derek Blanks