Tasty Trends
Tasty Trends:
What to expect from WNC food in 2019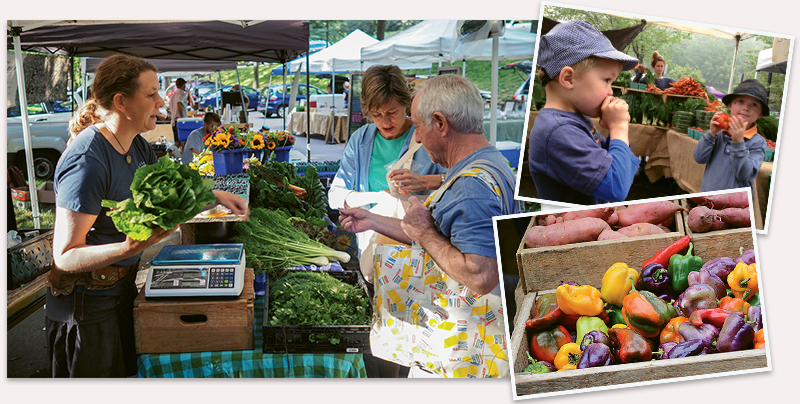 In addition to more fresh produce, consumers increasingly want relationships with their local farmers
With the arrival of each new year comes the inevitable excitement of looking ahead, and one of the richest areas for new developments is food. National predictions abound, but we want to know how those align with what's happening in the mountains. On what to expect in 2019, we asked two major players in the world of WNC food, Boone's Blue Ridge Women in Agriculture and Asheville's Appalachian Sustainable Agriculture Project; both organizations work to connect farmers with consumers.
According to Dave Walker of BRWIA, "Folks are becoming increasingly mindful about food's impact on the environment." Consumers seek out environmentally friendly packaging, innovators that work to keep food out of the landfills, and local, sustainably sourced fare, which is better for the land. (Turn to p. 88 to read about two organizations in WNC that are working to reroute food from the landfill to those in need.)
Additionally, whether it's fresh juices or meat-free dishes, Walker says veggies will feature prominently. "Here in the High Country, we're seeing more restaurants and products that are vegetable-based," he says. Scott Bunn, former development director for ASAP, echoes this point, saying, "consumers want to eat more veggies" because it's good for their health and pocketbook. (See p. 84 for a roundup of vegan cooking classes.)
Also trending? Buying locally. Bunn predicts that people will continue to seek out producers with whom they can connect. "People don't only want to know where their food comes from, they want a relationship with the people who produce it," he says. "It makes the whole experience more meaningful."
RESOURCES:
Photographs courtesy of ASAP