Sweet Charity
Sweet Charity:
Appalachia Cookie Company's 30 Thirty Project helps feed the hungry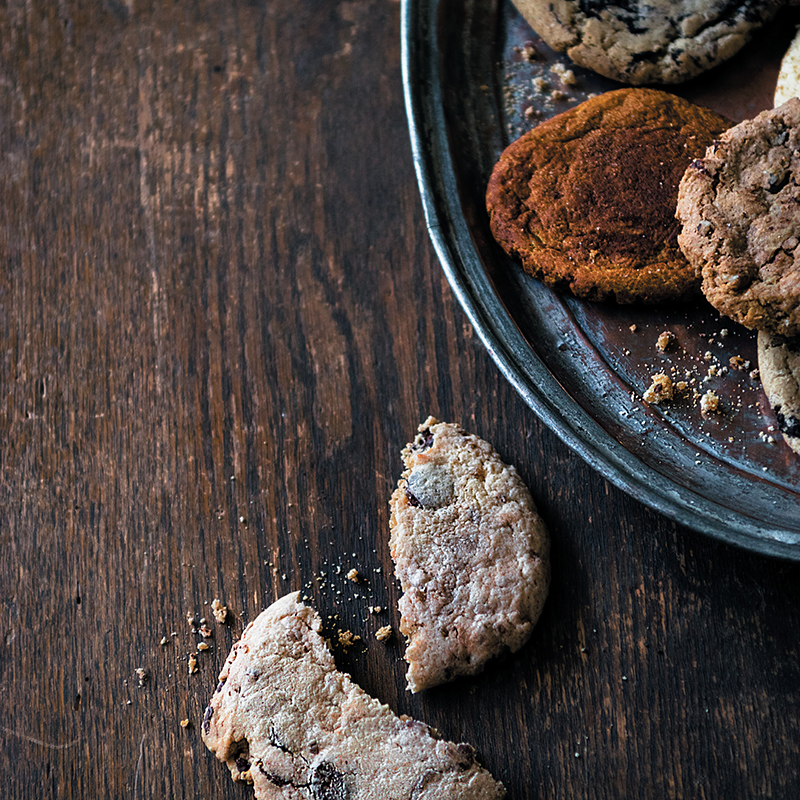 As a student at Appalachian State University in 2010, David Holloman noticed two things: the dearth of late-night meal delivery options including sweets and the presence of immense economic distress. A business major and sustainable development minor, he addressed his first observation with the launch of Appalachia Cookie Company, in 2013. A year later, in partnership with Boone's Hunger and Health Coalition, Holloman made good on his charitable aim with the 30 Thirty Project.
It works simply: for $30 a month, you get a dozen cookies delivered to your door, and a needy family receives 30 pounds of food. "What we donate from the sale of a dozen cookies goes to provide a variety of nutritious foods for people—and it's not just nonperishable goods," Holloman says. "The food includes produce from local farms, breads from local bakeries. We try to not only feed people, but feed them well." To date, the project has helped provide over 8,000 pounds of food to those in need.
Holloman sees a surge in the project's popularity during the holidays, when giving is more top of mind. He'd love to see it become as prominent year-round, and it's not hard to see this happening, particularly as more people sample one the company's best-selling flavors: maple-bacon-bourbon. Says Holloman, "The combination of bourbon, salty bacon, and sweet chocolate just has such a warm, homey feel to it."
Maple Bacon Bourbon Cookies 
(YIELDS 3 DOZEN)
3½ cups all-purpose flour
1/4 tsp. baking powder
1 tsp. baking soda
1 tsp. salt
1 cup unsalted butter
3/4 cup sugar
3/4 cup brown sugar
2 eggs
1/4 cup bourbon
1/2 tsp. vanilla extract
1 Tbsp. maple extract
10 oz. cooked bacon, crumbled
1½ cups chocolate chips
Preheat oven to 350°F. In a small bowl, whisk together flour, baking powder, baking soda, and salt. Set aside. Using a mixer, cream together butter and sugars until light and fluffy. Add eggs and mix until well incorporated, then add bourbon and vanilla and maple extracts, mixing thoroughly. Add the dry ingredients, bacon, and chocolate chips, and incorporate.
Prepare baking sheets with parchment paper. Place golf ball-size pieces of dough on the sheet. Bake 12 to 14 minutes, until the edges turn golden. Let cool for 10 to 15 minutes on the cookie sheet before transferring to a rack to cool completely.
Give Back
Appalachia Cookie Co.
208 Faculty St., Boone
(828) 355-4448
To get started with the 30 Thirty Project, go to appcookieco.com/30thirtyproject.