Spirits of the Mountains
Spirits of the Mountains:
Hendersonville's Center for Cultural Preservation uncorks a moonshine documentary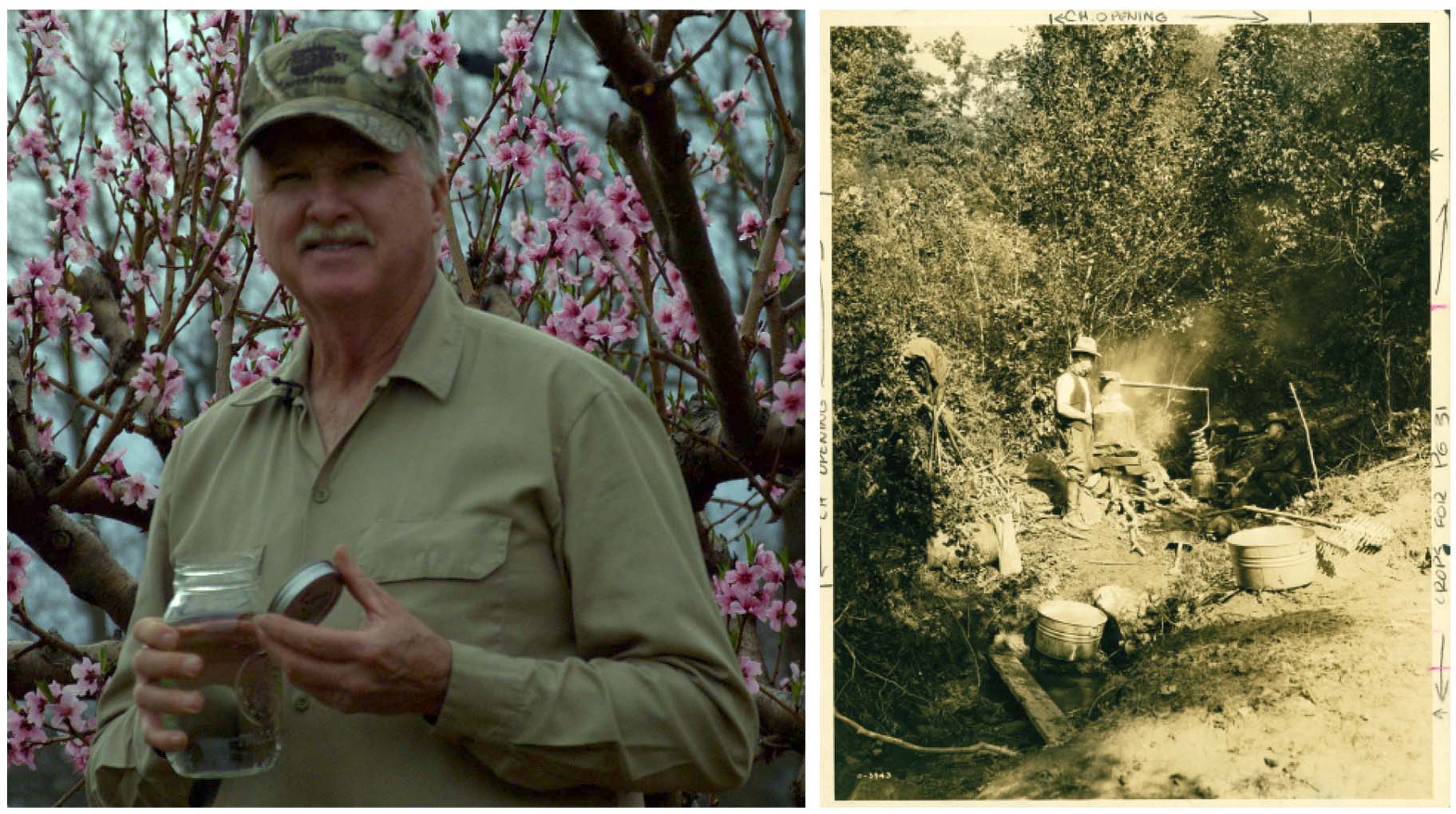 We all know the stereotype of the moonshiner: plaid shirt, overalls, scrawny with a scraggly beard. But David Weintraub, director of the Hendersonville nonprofit Center for Cultural Preservation, wants you to think differently about white lightning and the people who made it, so much so that he's devoted seven years of his life to a documentary about it.
"Like a lot of things in Appalachian history, most people's concepts about moonshine are based on myth, stereotypes, and downright lies," he says. "Most people assume all moonshiners are white, profane, and have long beards and longer arrest records." But the reality reflects a more diverse situation, he insists, with a heritage reflected in every race, gender, and creed in the region.  
"What moonshining was about was survival," Weintraub says. "It wasn't about trying to break the law, it was about figuring out how to put food on the table. It was an example of how poor people who had little means … found a way to survive."
Weintraub has filmed and produced dozens of documentaries for the center. The latest, The Spirits Still Move Them: Moonshining in the Mountains, debuts this June, featuring interviews with multigenerational moonshiners and their families. "They wanted to tell you their story, and they felt like this was a traditional art that was dying, that their heritage was dying, and so that story had to be told," says Weintraub, "and I was excited about being able to tell it."
The Spirits Still Move Them
Premiere showings, with live music by Apple Country Bluegrass Band (more details at saveculture.org):
• June 17, The Orange Peel, Asheville, 7 p.m.
• June 18, Drive-in theater at North River Farms, Mills River, 7:30 p.m.
• June 20, Southern Appalachian Brewery, Hendersonville, 7:30 p.m.