Songs of Summer
Songs of Summer:
Four new local albums arrive at just the right time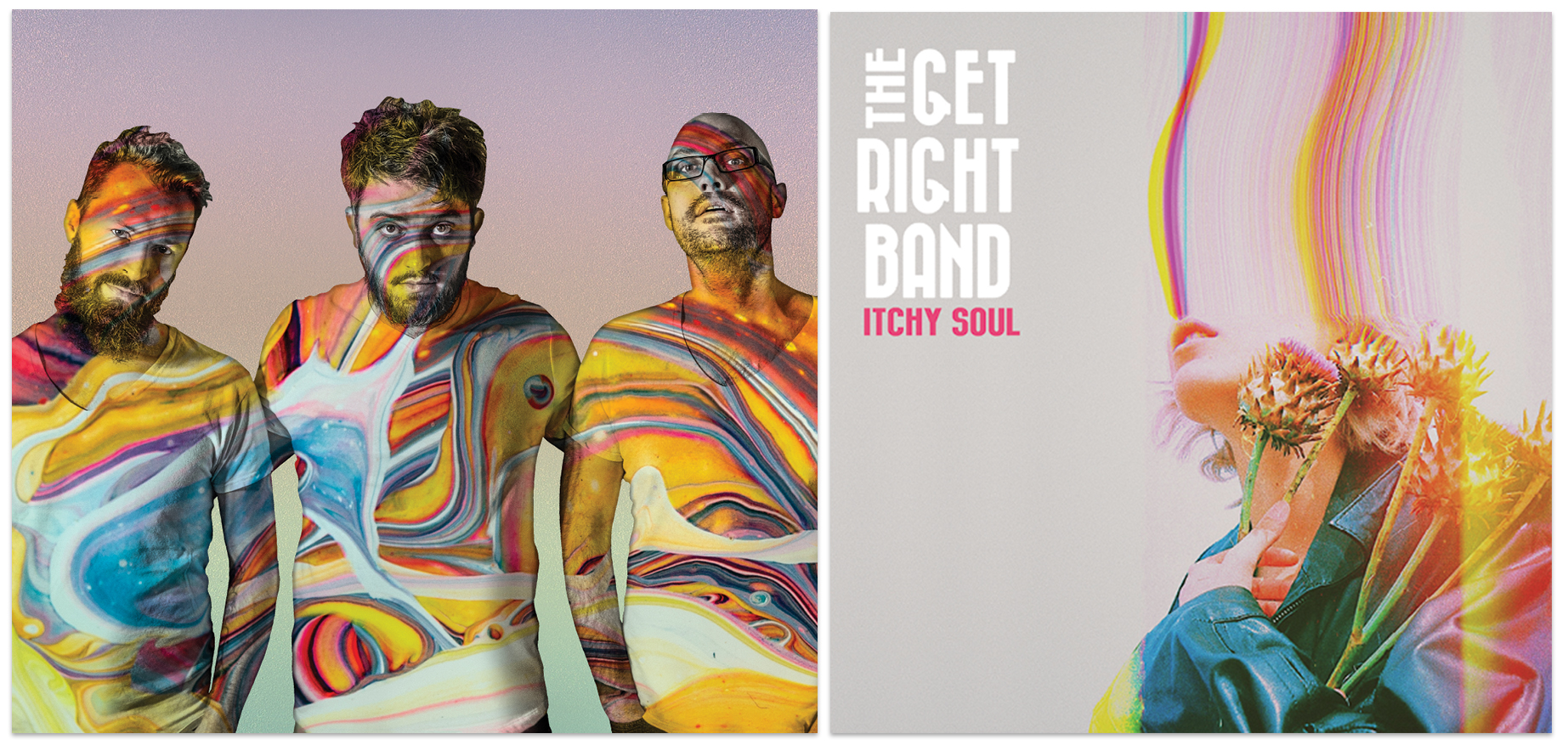 The Get Right Band — Itchy Soul
The Get Right Band has always been a real blur of styles—progressive pop loaded with mathed-out rock riffs and breakdowns—that are bound to draw comparisons to the likes of the Black Keys but are mashed with syncopated, nearly rapped vocals and "hey-ho" indie hooks. The band's fourth studio cut, Itchy Soul, opens with a bawdy and dynamic blend of electronica and rock arrangements, spurring an energetic current that passes through the 15-song epoch. Beatles-esque ballads like "No Sound" lead into ambient stretches like "Interlude #4," before building back into amped-up anthems about the everyday struggles of becoming a complete person.
The Fireside Collective — Elements
Debuting at No. 3 on the Billboard Bluegrass Charts, the five-piece Fireside Collective has made quite the splash on their sophomore release. Produced by Travis Book of The Infamous Stringdusters, Elements proves to be a functional gateway into more traditional bluegrass for fans of modern country, and conversely, a nice entry point into country for the traditionalists. Songs like "Circles" effortlessly drift between poppy melodic riffs and traditional boom-chick bluegrass chops. "Don't Stop Loving Me" offers bluesy basslines and whistleable honky-tonk hooks, while "Waiting for Tennessee" spins energetic roots elements with progressive breakdowns.
Jon Stickley Trio — Scripting the Flip
The Jon Stickley Trio's fourth album since 2012 is their most polished work to date. Weaving tight arrangements of intricate instrumental pieces, the band blurs lines between classical, jazz, folk, and progressive rock. And while Stickley hails from a primarily bluegrass background, the syncopated and meter-bending rhythms of Hunter Deacon—drummer and recent addition to the band—allows the record to borrow even elements of electronic music, with danceable beats laying the footing where melodic trills trade for lingering legato chords between Lindsay Pruett's violin and Stickley's guitar. The album also features a guest appearance from banjo player Andy Thorn of Leftover Salmon, with whom Stickley was once a bandmate back in their middle school years.
Sarah Siskind — Modern Appalachia
After cutting her teeth and a handful of albums in the bright lights of Nashville, Sarah Siskind found her way back home to North Carolina, settling down in Brevard. Her ninth record, Modern Appalachia, shows an already tight songwriter fine-tuning the craft that has earned her the respect of some of Americana's finest, with guest performances by guitar great Bill Frisell, Rose Cousins, and Justin Vernon (of Bon Iver), with whom she toured Europe. Her lyrics deftly glide through spacey Americana and country-rock soundscapes before subtly digging in the knife, as in the devastatingly gorgeous "Punk Rock Girl": "I used to be a punk rock girl, singing in a punk rock band. Now I'm just a country pearl, slowly slipping off the strand." Siskind's writing has always been about digging down to the roots of a person, but Modern Appalachia finds her digging into her own roots, right here in the Blue Ridge Mountains.
RESOURCES:
Sarah Siskind photograph by Ryan Nolan