School of Thought
School of Thought:
A new program offers an alternative education for tomorrows innovators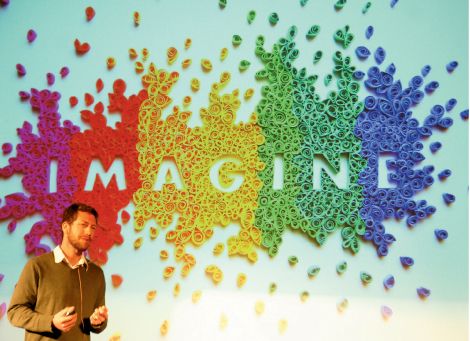 For all the groundbreaking thinkers who've launched innovative ventures, there are legions more whose grand visions go by the wayside due to a lack of direction and support. But when the Mycelium school kicks off its inaugural, nine-month program this fall, more visionaries will have an opportunity to develop leadership skills, connect with mentors, and gain entrepreneurial experience.
Borrowing its name from the vegetative part of fungi that transfers nutrients among plant systems via underground circuits, Mycelium adheres to a similar principle in that it provides an exchange of ideas through a network of socially conscious entrepreneurs. Facilitators, advisors, and visiting instructors assist students on-site and via video chats. For instance, entrepreneur David Green will share insights on his business model. He practices what he calls "compassionate capitalism" to help developing countries produce and distribute health-care products.
The program is based on seven core disciplines ranging from creative leadership to design science to network building at an innovation lab in West Asheville, a nature-based classroom on 330 acres in Candler, and through engagement with local nonprofits and businesses, including TopFloorStudio, a web development company in Asheville. The first two months are spent establishing a foundation in the disciplines, while the remainder of the program teaches students how to develop a socially responsible venture either individually or as a team. Collectively, the group has $45,000 to carry out their plan.
"It's a human incubator," says the school's founder Matthew Abrams, who spent three years working with social innovators, curriculum designers, and alternative education leaders to develop the program for ages 18 to 35. According to Abrams, most schools focus on the hard skills needed to start a business, "what's missing is the softer skills, such as interpersonal communication, self reflection, and learning to lead with integrity." Mycelium's instructors are trained to help students develop a capacity for self-awareness through reflective practices such as journaling and yoga. With this holistic model, Abrams and his faculty aim to usher in the next generation of innovators.