Saga of Struggle
Saga of Struggle:
Ron Rash's novel The World Made Straight gets the big screen treatment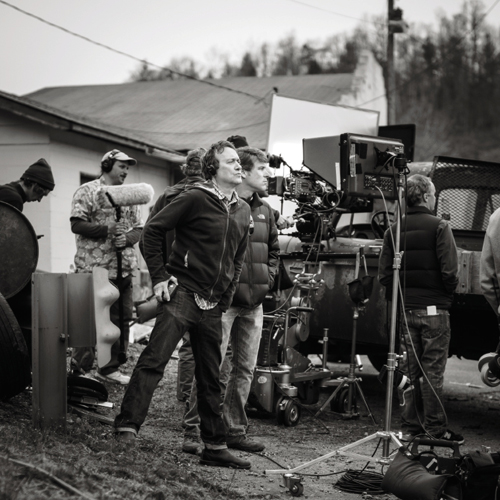 In his directorial debut, David Burris is reaching for deep emotion, and he's working with intense material provided by one of Western North Carolina's most distinctive literary voices. Burris' film, The World Made Straight, brings to life the namesake novel by award-winning local author Ron Rash. The movie stars Jeremy Irvine, perhaps best known for his lead role in Steven Spielberg's epic War Horse, and showcases WNC: It was shot in Buncombe and Madison counties and features local extras.
The story is a coming-of-age thriller set in 1970s Appalachia and a meditation on the role of the past in the present. Burris, a North Carolina native, says he sought to work with Rash to make a film honoring "the place that originally inspired us to become filmmakers and storytellers." It's "about people born into a harsh world who must wrestle with hard choices," he adds. "I want people to leave the theater crying and still, somehow, be happy, somehow be satisfied knowing that the world is both ugly and beautiful, crooked and straight."
 
The rugged mountain story called for as much local authenticity as possible, Burris says. "I always wanted to make a film about North Carolina and its people—and I wanted to make it with as many regionally connected talent and crew as possible. We did that."     
 
Coming soon!
The World Made Straight premiers January 9 in 10 major U.S. markets and debuts nationwide on DVD February 17.