The Play House
The Play House:
A new Tryon museum highlights the lives and work of toy makers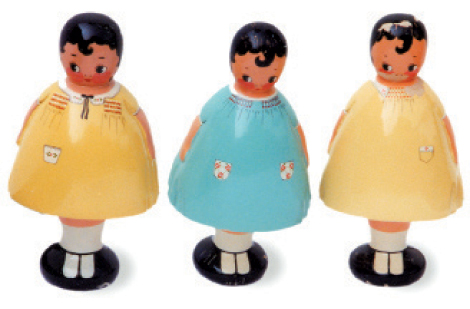 In the early 1900s, eleanor vance and Charlotte Yale opened Tryon Toymakers and Wood Carvers, an enterprise that produced wood-carved furniture and delicately hand-painted wooden toys based on children's stories and rhymes. The business employed economically deprived crafters between 1915 and 1940, and the products earned accolades from luminaries, including Eleanor Roosevelt, who visited the shop in 1934. It's a legacy that will soon be on display for the public to explore.
The Toy Makers House Museum will exhibit these creations and give guests an appreciation for the women and their impact. "This town has always been an artist town, but it all started with Vance and Yale," says Nathan Galloway, director of the museum. The 1923 pink, stucco English cottage that once served as the showroom will house original toys and furniture, as well as reproductions by contemporary artists. Playtime starts September 4.
Toy Makers House Museum
Opens September 4
43 E. Howard St., Tryon
(828) 290-6600
www.toymakershouse.com