Picture Perfect
Picture Perfect:
Five must-follow local interior designers on Instagram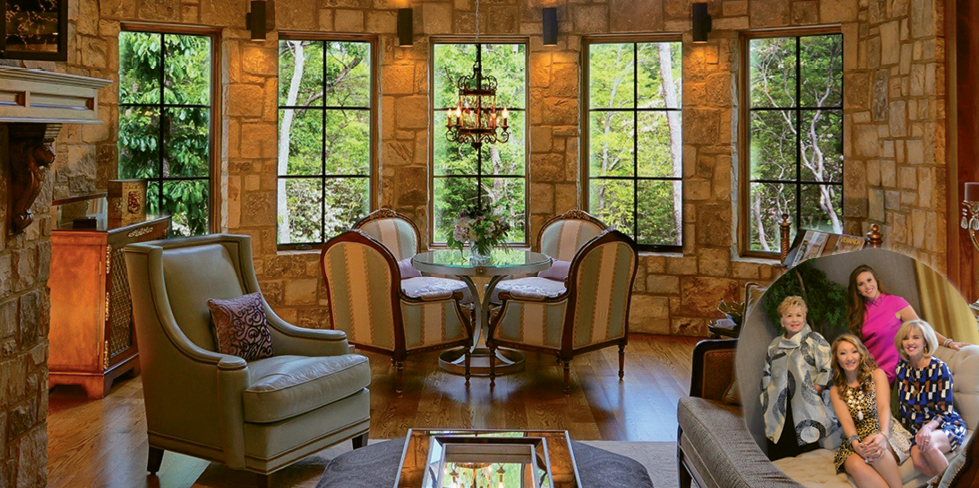 Designing Women of Hickory: @designingwomenofnc
To truly embrace WNC's design scene, you simply can't overlook the trends hatching in Hickory, famous for its furniture industry. The Designing Women of Hickory take you behind the scenes with inspiration boards, fabric and fixture vignettes, finished projects, and glimpses of the tasks that bring a project to fruition. Julia Sugarbaker would definitely trust these ladies with any room in her home.
Hannah Lowman: @hannahlowmanstyling
Lowman is sure to infuse a spark of design joy in your Instagram feed. A bevy of approachable luminous spaces show off a love for color and a knack for mixing old and new, peppered with doable design tips. There is a lively modern vibe here that embraces comfort and never tips over into the realm of modern for modern's sake. Kitchens, living rooms, offices, and more look like an artistic friend took the reins and raised your design game. (Plus, sign up for her design tips e-mail through her website www.hannahlowman.com.)
Talli Roberts: @talliroberts
Award-winning designer Talli Roberts takes you to the cornerstones of design in Asheville, including the likes of Togar Rugs, Haen Gallery, Blue Spiral 1, and more purveyors of the accoutrements of style. As one half of the firm Allard & Roberts, she also reveals the completed remodels and new builds that bring modern and mountain together. And every so often you get a glimpse of motherhood and two very cute dachshunds in the stream of inspiring images.
Hearth + Home Interiors & Antiques: @hearthandhomeavl
Courtney Hinton of Hearth + Home trains your eye on the well-loved treasures with layers of patina and intriguing backstories that could fill your home. With a booth at the venerable Antique Tobacco Barn in Asheville, Hinton cross paths with plenty of design inspiration during her cross-country travels to buy and sell pieces of history.
ACM Design: @acmdesignarchitects
If you're dreaming of the quintessential WNC abode, complete with stone fireplaces, weathered beams, calm neutrals, and classic furniture pieces occasionally mingling with subtle injections of modern, follow the design journey of Amy Connor-Murphy and friends. An architecture and interior design firm under one roof, ACM Design interweaves the two harmoniously in home after cozy home.
RESOURCES:
Photographs courtesy of Designing Women of Hickory, Sarah Snyder, Kevin Meechan, David Dietrich, and Casey Templeton Photography