New & Notable - Summer 2023
New & Notable - Summer 2023:
Betty's Biscuits lands a storefront in Boone, two new eateries expand WNC"s cultural cuisine, and Little D's promises upscale dining with meat and veggies menu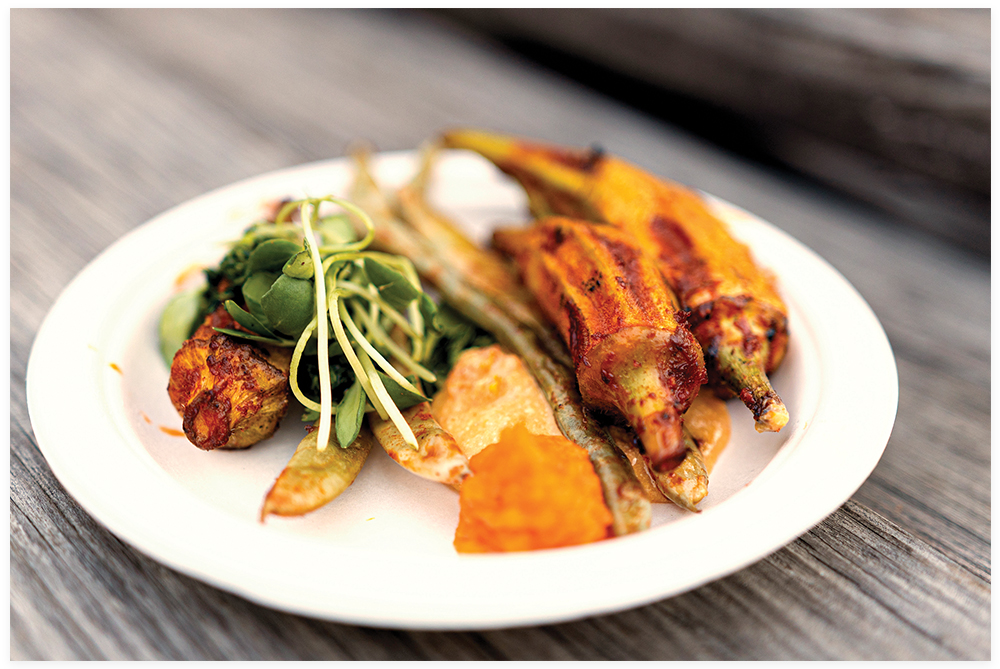 Limaq - Mars Hill
Although Western North Carolina's not short on vegan eateries, Limaq is one-of-a-kind, as it's set to be Madison County's first all-vegan Peruvian restaurant. Chef Chuck Cutler-Gutiérrez and owner Crain Cutler-Gutiérrez opened the restaurant in April. On the menu, diners can find symbols next to each item that denotes its origins; because of the country's history, many Peruvian meals are seeded from other regions, and the restaurateurs hope to make Limaq (the term Indigenous Peruvians use for the city of Lima) a community focused, cultural learning hub. 745 Carl Eller Rd.
Little D's - North Asheville
From the steak gurus at Asheville Proper comes a new meat and vegetable-based high-end restaurant. Named after co-owners Chef Owen and Mindi McGlynn's daughter Davis, Little D's offers an ever-changing season-specific menu, which creates an unmatched, upscale dining experience. Pair any menu item (their dishes are made with locally-sourced ingredients, so everything is fresh) with a delicious house-made cocktail. 952 Merrimon Ave.; (828) 412-3472; eatatlittleds.com
Botiwalla - Asheville
Enjoy the sweet, savory, and spicy flavors of the Indian late-night food scene at Botiwalla, a counter-service eatery perfect for a casual night out. Inspired by the Irani Cafés found scattered throughout India, Botiwalla is another mouthwatering venture of Chef Meherwan Irani of Chai Pani. We recommend the chicken tikka roll, an appetizing blend of grilled chicken marinated in yogurt, lime juice, kashmiri chili paste, and north Indian spices served on naan bread. 697 Haywood Rd.; botiwalla.com
Betty's Biscuits - Boone
You might recognize this new brick-and-mortar from its famous food truck of the same name; settling into downtown Boone early this summer, Betty's Biscuits boasts indoor dining and an outdoor garden with patio seating. On the menu, you can find plenty of made-from-scratch buttermilk biscuits paired with plenty of fixin's. Try The Butterbuster, which features savory fried chicken sourced from Winston-Salem's Joyce Farms, topped with Mississippi mayo and pickles. Pair your biscuit with your choice of espressos or cold brews. 642 W. King St.; bettysbiscuitsnc.com