Natural Wonders
Natural Wonders:
Robert Johnson's new exhibition at Asheville's Blue Spiral 1 documents the artist's intimate explorations of all of North Carolina's state parks.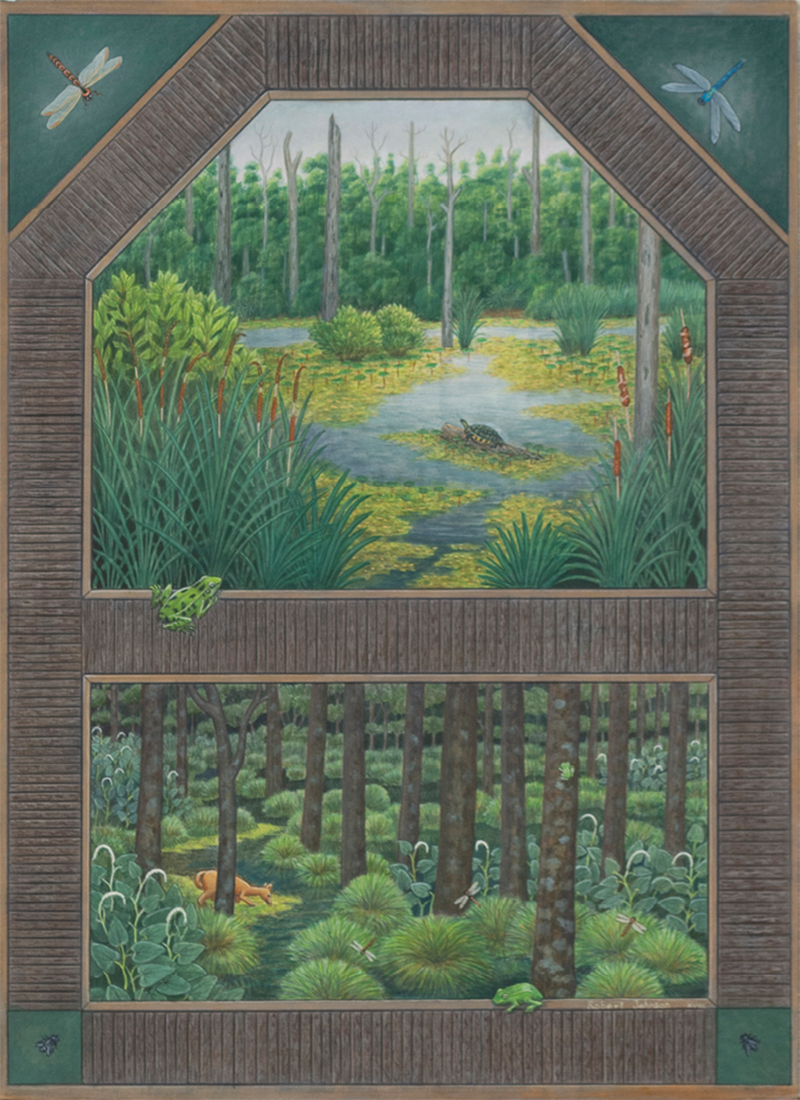 While naturalist Robert Johnson couldn't have predicted the worldwide self-isolation of the pandemic when he embarked on his latest major body of work, his title for the exhibition, Safe Places, couldn't have been more apt. The multifaceted artist will debut more than 80 pieces at Blue Spiral 1 in downtown Asheville, at an expected opening date of September 4.
This visual storyteller, who has chronicled the natural world on three continents in pencil, acrylic, and gouache on paper and canvas for over 40 years, began this project three years ago to depict all of North Carolina's state parks. In addition to paintings, the exhibition will include samples of his well-known notebook pages: colorful, annotated drawings from his sketchbook that describe his field observations of plants, flowers, and birds, along with other illustrated and hand-lettered notes to himself. Johnson will donate a portion of the proceeds from all artwork sold to help protect the parks he has documented.
Since opening in the mid-'90s, the gallery has showcased Johnson's lush paintings—many rich in detail of the flora and fauna of places that have captured the artist's astute eye. The style of his renderings borrows from the late-Medieval period in Italy, as well as Folk Art and Indian Miniature, Tibetan Thangka, and Balinese painting traditions. The exhibition is the largest that Johnson expects to have, at this point in his life. At 76, he's not running out of steam, but longs for the spontaneity of walking out his back door and into the forest for a day of observation, note-making, drawing, and painting.
"The most fun for me is to get out in nature and make that connection through drawing and writing and taking notes," says Johnson from his bucolic home-studio in Celo, surrounded on three sides by national forest. "That is really the most fulfilling part for me." Always teaching that nature is our "safe place," Johnson contends that now, more than ever, it still is.
Safe Places - Opening September, 2021
Blue Spiral 1 38 Biltmore Ave.
Asheville 
(828) 251-0202 
bluespiral1.com
Update: since publication, this exhibition has moved to the same time in 2021.