Morning Glory Café
Morning Glory Café:
The World Over: Morning Glory Café brings exotic influences to a quiet village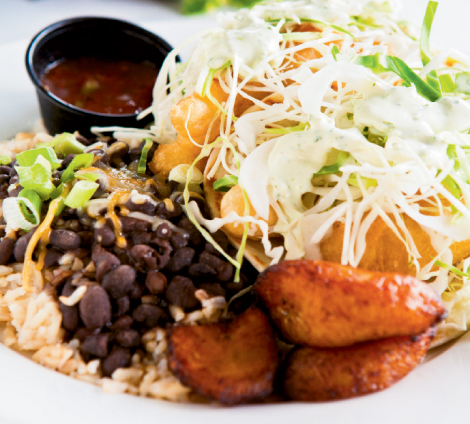 Shaded by large umbrellas, a row of tables overlooks a lush, green swath of mountain ridges opposite Cheshire Village in Black Mountain, where The Morning Glory Café has taken root. It's a cheerful setting where residents of the upscale neighborhood and visitors pop in morning, noon, and night for locally and internationally inspired dishes, from the smoked trout hash for breakfast to the vegetable tagine for dinner.
A scan of the menu testifies to Chef Christopher "Cookie" Hadley's training in varied kitchens, serving gourmet selections from hearty Greek and Italian to delicate Asian fusion. He incorporates a bit of his past into every dish, with Thai chicken quesadillas sharing top billing alongside lamb chops and scallop risotto.
Hadley credits his global palette to his Japanese step-father, who was born and raised in Hawaii. His own boyhood summer spent on the island influenced the chef further, as did living on a farming commune for four years later in life, where he cooked for more than 40 people each day.
"It's impossible to describe my favorite type of food," says Hadley, who fills his kitchen with produce from area farms, organic co-ops, and tailgate markets. "There are so many cultures and so many types of food, I never wanted to pick just one thing. And now with my own place, I figured why not have fun?"
Hadley brings this playful approach to snazzy comfort foods, be they bistro bites, classic seaside eats, or otherwise. A tempura-battered tilapia taco with cabbage and cilantro-lime sauce is listed alongside Moroccan roasted chicken, Steak au Poivre made with cognac cream and served over chive mashed potatoes, flat-bread pizzas, and wasabi tuna.
And though the desserts (the hands-down winner is the honey ice cream from East Asheville's Ultimate Ice Cream) aren't Morning Glory's creations, they exemplify Hadley's regular collaborations with local food producers, further expanding the community spirit beyond the village.