Mix & Mingle
Mix & Mingle:
Up the merriment with a spiced spin on a classic favorite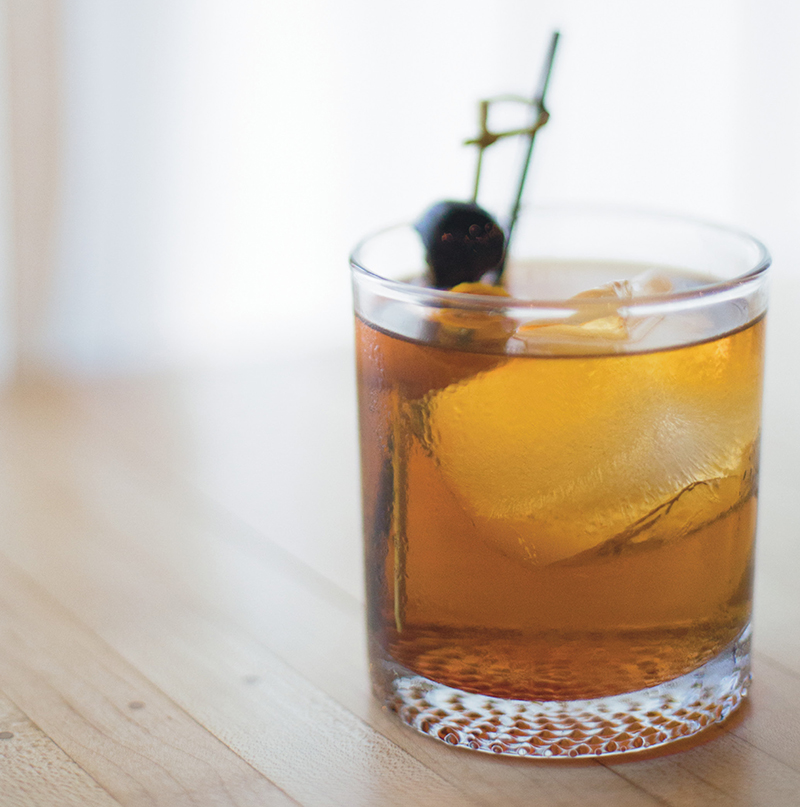 Holiday guests present a good excuse to polish up the fancy glassware and stir up a few cocktails. In the long run, because it is easier to mix and match ingredients, it can often turn out thriftier to build a quick home bar than to stock enough wine to keep everyone happy. The key is to build a bar that has as many crossover ingredients as possible.
Cocktail guru Matthew Hollingsworth from Jargon, West Asheville's newest bastion of haute cuisine, has suggestions for a seasonal simple syrup with a wide range of possibilities, and a cocktail to get you started. His Rye Old Chai Fashioned is a riff on a standard Old Fashioned, but with a kick. "You get subtle hints of chai up front intertwined with the orange zest," he says. "That classic spicy grassiness from the rye comes through and then gives way to a mocha end, making this a great finishing cocktail."
Rye Old Chai Fashioned (courtesy of Jargon)
2 oz. Redemption rye
1/8 oz. or less chai syrup*
3 dashes Fee Brothers Aztec Chocolate Bitters
5 dashes Regan's Orange Bitters No. 6
Stir all ingredients over ice for 20 seconds and pour over a large cube of ice into a double old-fashioned glass. Garnish with orange peel and a cocktail cherry (Italian Amarena cherries or Luxardo maraschino recommended).
Chai Syrup
8 oz. sugar
8 oz. water
7 bags chai tea (Yogi Black Chai recommended)
Using a candy thermometer, heat sugar and water mix to 200°F. Remove from heat and steep chai for 10 minutes. Squeeze excess out of the bags before discarding. Let cool. Store in an airtight container in the fridge for up to one month.
Make more with this Chai Syrup. Click here for Hollingsworth's Chai Tequila Sour recipe.
---
Jargon
715 Haywood Rd., Asheville
(828) 785-1761
www.jargonrestaurant.com