Last Page - Kathy Myers Reece, Valle Crucis
Last Page - Kathy Myers Reece, Valle Crucis:
"It's been a great blessing to be able to follow my bliss and passion through art."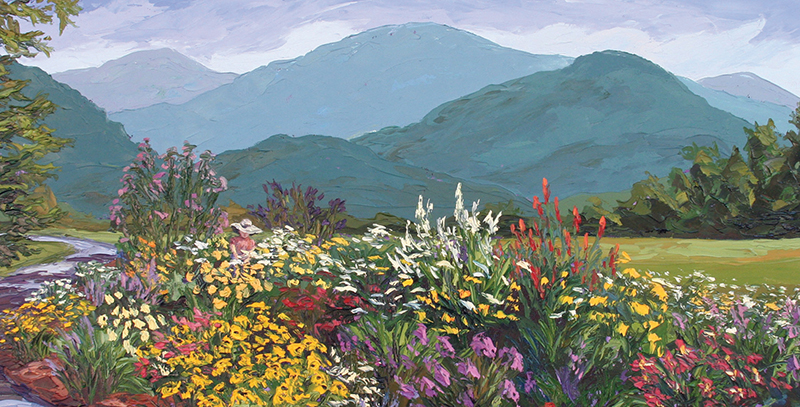 Sibyl In Her Garden, oil on canvas, 24" x 36"
If the weather is nice, chances are you'll find Kathy Myers Reece in a garden painting, a skill inspired by her aunt when she was in the sixth grade and honed through years of art schooling and practice. Now a full-time plein air artist who splits her time between Raleigh and Valle Crucis, Reece employs a palette knife and oil paints to create vibrant compositions of the landscapes she loves across Western North Carolina, calling herself more of a sculptor than a painter because her works are highly textured. She enjoys painting on location because she can better interpret the elements and emotion of the landscape. Sibyl In Her Garden depicts Reece's friend, Sibyl, an affable and seasoned "community legend," tucked amid her blooming garden. Find more of Reece's work at Art Cellar Gallery in Banner Elk and online at kathymyersreece.com.