A Higher Elevation
A Higher Elevation:
New eco retreat promises unique outdoors experience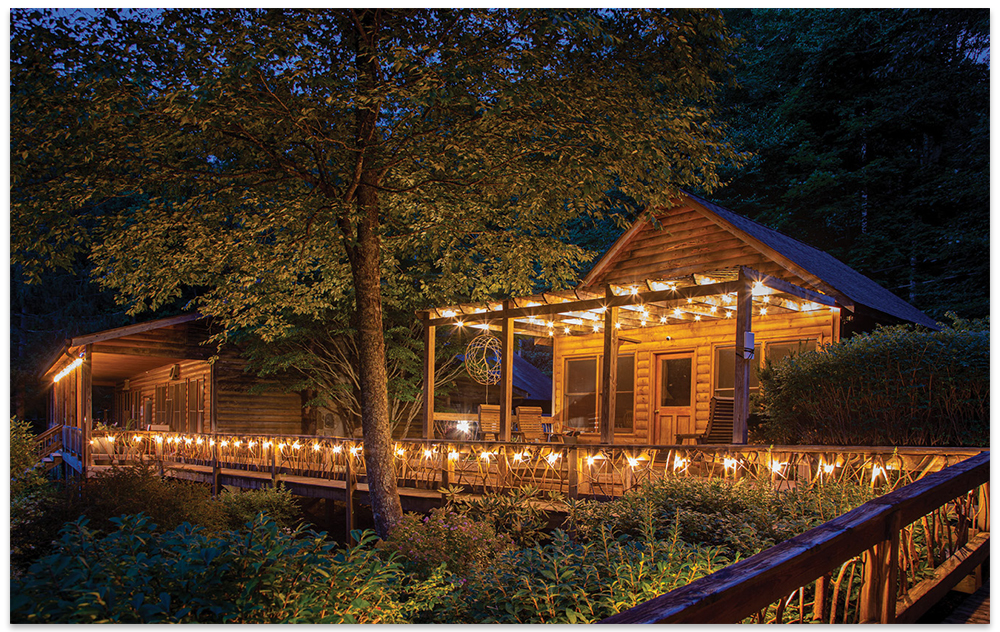 A Natural Feel - Guests can participate in a number of different activities at the retreat, including yoga. The new space promises communal wellness and group healing. 
Until 2015, a 28 acre dude ranch sat beneath the shadow of Mount Mitchell, the tallest peak in the Eastern United States. After its closure, the sprawling property—situated halfway between the peak and the town of Burnsville—sat charged with potential, but remained criminally empty. In October 2021, that potential was realized with the opening of the Mount Mitchell Eco Retreat on the same 28 acres. 
The revitalization of the property was brought on by owners Sean and Heather Busher, who recognized its potential for relaxation and reconnection with the natural world. "Eco" isn't just in the name of the retreat—it's threaded into its mission and amenities. Sixteen cozy rooms and suites are found throughout four buildings; common spaces, including a community kitchen, dining room, and firepits provide room for guests to connect to each other and the world around them. The highly-anticipated Healing House, which opened in the spring, gives guests the chance to reset with yoga or a massage, or to try something unfamiliar like energy healing. An organic food market provides healthy eating options that guests can feel good about, with hopes of a food forest and greenhouse joining the campus in the future. There's no time for phones here—days are full of hiking, meditation, exploring creeks and pastures, stargazing, or beholding the view from a porch ladened with rocking chairs.