Going Big
Going Big:
The revamped Asheville Art Museum is poised for a grand reopening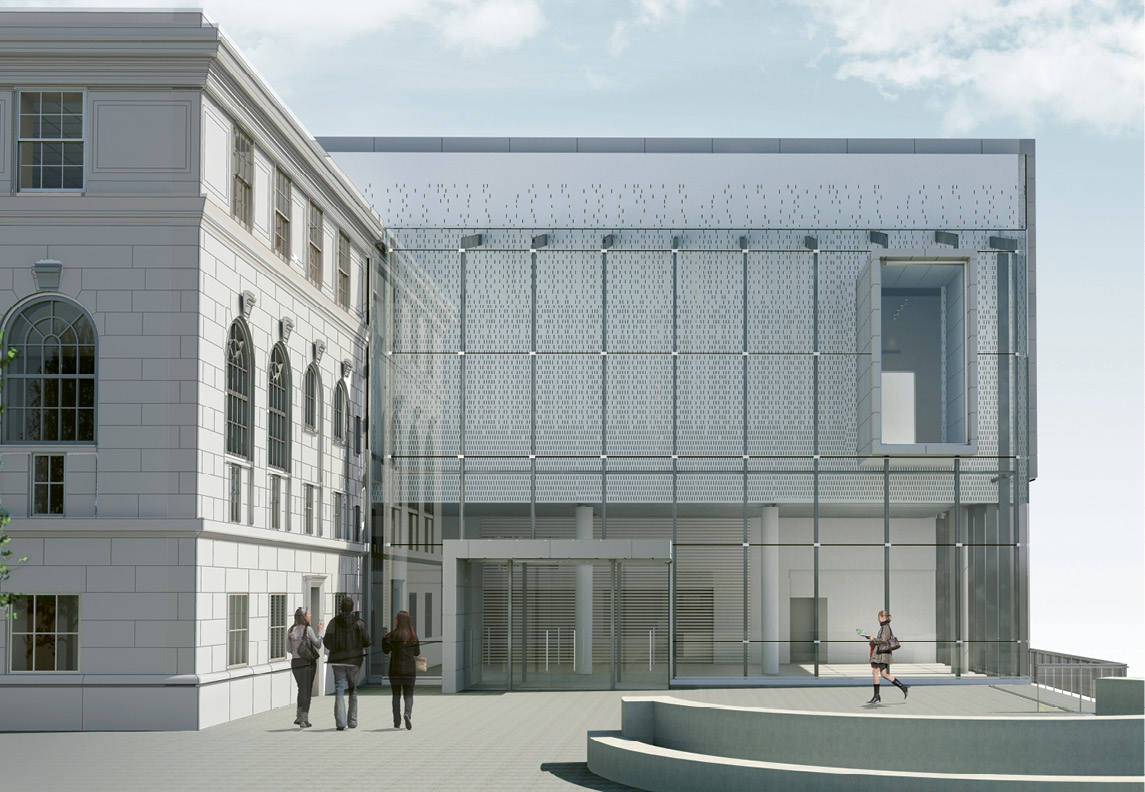 Asheville Art Museum - The museum will reopen in late summer, at a date to be determined. For more information, call (828) 253-3227 or visit ashevilleart.org.
This three-year project has proved worth the wait: the Asheville Art Museum will wrap up a massive renovation in late summer. The culmination of decades of planning and a $24-million capital campaign, the initiative is aimed at elevating the museum's position not only as a tourist destination but as a community resource.
Since opening in a three-room space on Charlotte Street in 1948, the museum has been housed in several locations, including a floor of the downtown Northwest Bank (later the BB&T Building), a Montford property that's now a private home, and finally, its longtime Pack Square location. The newly expanded facility will encompass 68,000 square feet, including a new exhibition gallery and spaces for the permanent collection, a rooftop sculpture terrace and café with mountain views, along with added meeting space and the Art PLAYce, an intergenerational creative spot for art-making.
Artists Frederick Childe Hassam (painting), Joshua Adams (mask), and Joel Queen (pottery) will showcase works during the opening exhibition.
The expansion will allow the museum to display more of its permanent collection of American art and host larger-scale traveling works. The thoughtful and gorgeous design—by New York-based Ennead Architects with ARCA Design of Asheville—recognizes the museum as a downtown tourism anchor and plays to that location's strengths with its rooftop views, partnership with a yet-to-be-named local restaurant for the café, and redesigned entry plaza with a dramatic outdoor glass sculpture, Reflections of Unity by Henry Richardson.
The museum reopens with the exhibition "Appalachia Now! An Interdisciplinary Survey of Contemporary Art" in Southern Appalachia, developed by Brooklyn curator Jason Andrew. Spanning themes from nature to spirituality to storytelling, it features 50 artists in media from painting and glass to ceramics and film, including Asheville-based DeWayne Barton, Akira Satake, Glenis Redmond, and Ursula Gullow. 
RESOURCES:
Photographs (3, artworks and rendering) courtesy of Asheville Art Museum