In Focus
In Focus:
In partnership with The 400 Years Project, a local photographer showcases contemporary Cherokee artists and their work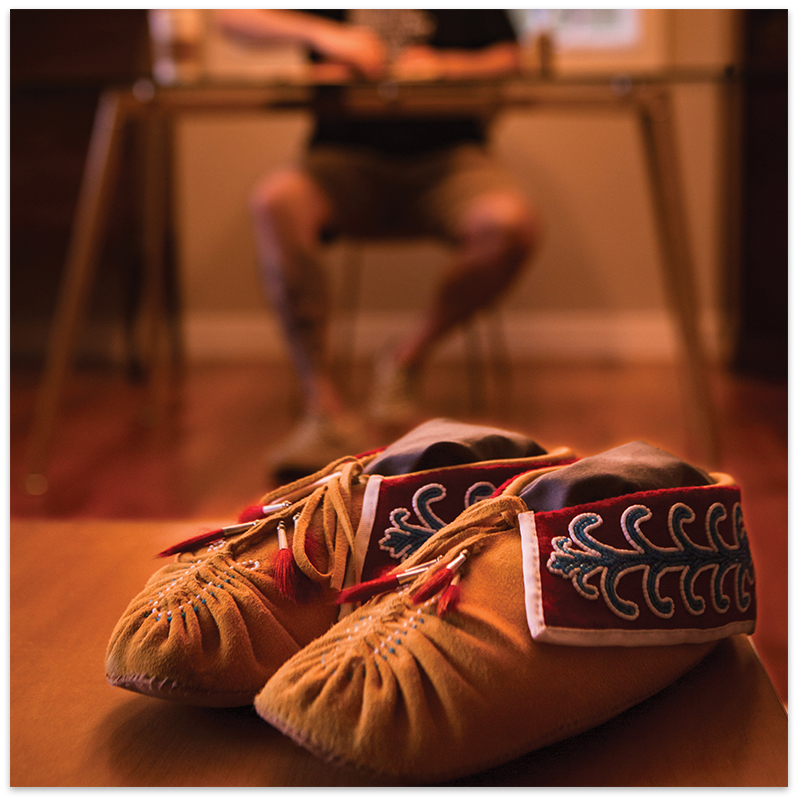 The history of the United States is not congruent with the stories often told and taught around Thanksgiving. Tales of European discovery and peaceful settlement erase the treatment of Native Americans during colonization. Western North Carolina is no exception. These beautiful blue hills were not found by settlers searching for a new home. They were already home to many. 
Today, the mountains remain the residence of the Eastern Band of the Cherokee Indians (EBCI). 57,000 acres make up the Qualla Boundary—a land trust, not a reservation—held by the tribe after purchase in the 1870s. Here, artisans still work to produce crafts of many kinds: intricate beadwork, pottery shaped from soft clay, hand-sculpted moccasins, wood carvings, and hand-woven designs. 
 
Photographer Madison Hye Long, alongside her editor, spent two months capturing moments of artists diligently tending to their craft. 
 
"It was just so humbling. Seeing these talented artists in their element and how gracefully they can carry on our culture in such a contemporary way," says Long, who was born and raised in the Painttown community on the Qualla Boundary. She now lives in Maggie Valley, "for the time being."
Long has been interested in photography for most of her life, ever since her parents would provide disposable cameras for trips and excursions. That passion can be observed in her work, which ranges from portraits to landscapes and much in between. Treks on the parkway beneath an inky, star-studded sky or time spent in the splash of a rushing waterfall are moments of opportunity to capture a perfectly unique image.
"I, as a child, would snap shots of things that I found interesting or odd," says Long. "Our house always had shoe boxes full of pictures and I remember spending hours looking at these photos, realizing the amount of weight and meaning a single print could have."
Long's photos of Cherokee artisans carrying on culture and tradition was created in partnership with The 400 Years Project. Since 2020, The 400 Years Project has been showcasing the work of Native American photographers via online collections. It is a means of combating erasure, sharing stories, and documenting communities and identities. It is also a network of artists, providing a forum to communicate and learn through one another's art and practice. 
"I wanted my viewers to see what true Native American identity is," says Long, "cutting out the stereotypes and misconceptions." 
History in Focus
Photo essays like Long's "Contemporary Artists Defining Cherokee Culture," as well as texts, lectures and conversations, and a Library of Native American photographers are all part of the narrative being composed by The 400 Years Project. Exactly four centuries after the Mayflower brought colonizing Europeans to the shores of what is now the United States—four centuries after genocide and disease decimated populations of indigenous people across the nation—the photography collective is growing an archive of identity, art, nature, storytelling, and culture. The lasting impact? "A wide understanding that cameras have been in the hands of Native photographers since the invention of the medium and Native people have incorporated photography into their lifeways since the 1800s, both as patrons and creators," says Sarah Stacke, a photographer and founder of the project alongside Brian Adams and, formerly, Sheena Brings Plenty.  
To learn more and to see the digital archive's stories, visit 400yearsproject.org