From Farm to Fryer
From Farm to Fryer:
Fill up on apple cider doughnuts fresh out of Hendersonville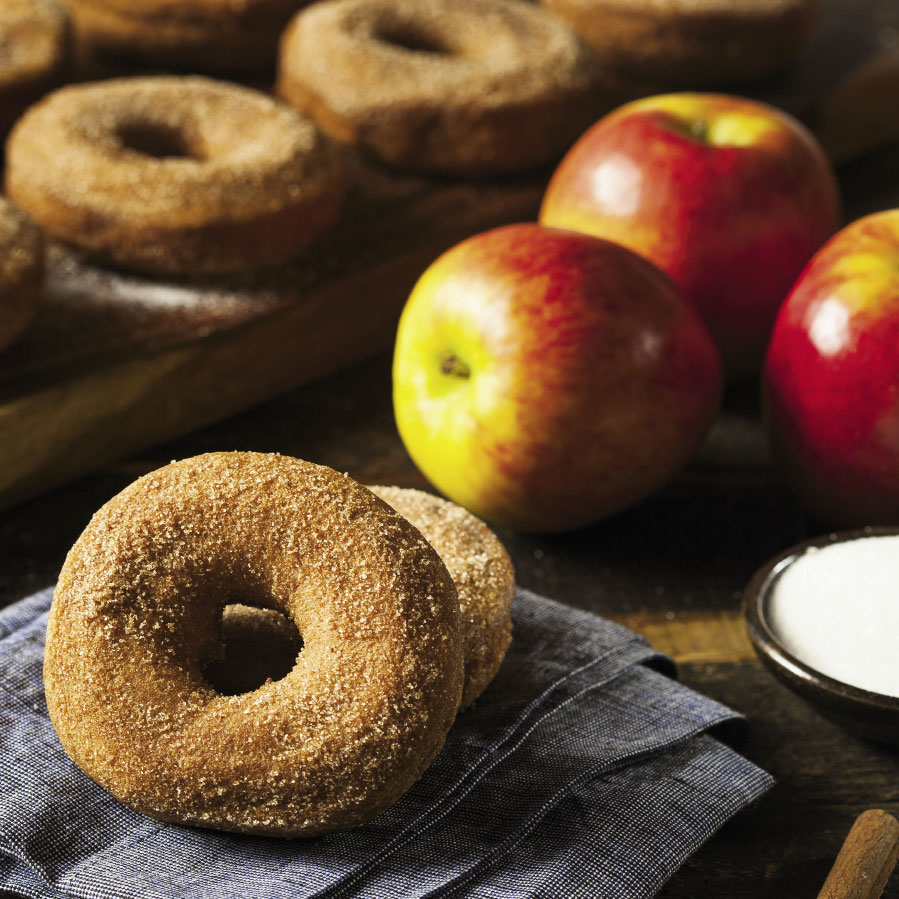 The arrival of crisp fall air means local orchards are in full swing, plucking apples and baking up scratch-made goodies, including cider doughnuts. These delights are the essence of autumn, prepared fresh only three months out of the year.
Justus Orchard in Hendersonville cranks out hundreds of piping hot apple cider doughnuts each day, from mid August through November 8, at its Apple House Bakery. Owners Don and Margo Justus adopted this northeastern confection three years ago after receiving repeated requests from visitors.
Margo says it's all in the juice. Homemade apple cider, made fresh daily from a selection of Justus' produce, goes into making this sought-after cake doughnut. "A variety of apples makes the best well-rounded flavor," says Margo, and Justus' cider becomes more flavorful as the availability of apples changes through the season.
Inside the bakery, guests can watch the action as the cider is prepared and whipped into the batter. A machine then drops the dough into a fryer. What results are farm-fresh apple cider doughnuts with a crispy outside and soft inside.
While you're indulging in fresh-baked fare, spend a day at the five-generation family-run orchard by taking a tour, picking apples, and riding the kid-friendly Cow Train.
                                                                         
Justus Orchard
187 Garren Rd., Hendersonville
Orchard and bakery open 8:30 a.m.-6 p.m. daily
www.justusorchard.com