Fare Competition
Fare Competition:
Local restaurants vie for first prize in the Best Dish contest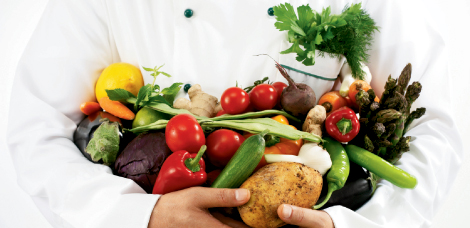 Since May, food critics have been touring the state, secretly judging the creations of 26 eateries in the running for the Best Dish in North Carolina competition. But the judges aren't the only ones who get to sample the dishes. There's still time to taste the delicious entries before the winners are announced in October.
On the home front, nine WNC restaurants hope to claim the culinary bragging rights and $500 grand prize. This month foodies can visit HomeGrown, Mast Farm Inn, and Season's at Highland Lake Inn to sample their entries. The restaurants are judged on their use of local ingredients, as well as creativity, presentation, and taste.
Season's chef Peter Fassbender's bison short rib osso buco with sweet potato and goat cheese gnocchi is among the contenders. "If you were to read it on a menu, you probably wouldn't think it's from North Carolina," Fassbender says. "It sounds international, but it's all out of our backyard," a point he hopes will win judges' votes. 
---
WNC CONTENDERS
Crippen's Country Inn & Restaurant, Blowing Rock
Cúrate, Asheville
HomeGrown, Asheville, Through September 24
Mast Farm Inn, Valle Crucis, September 2-30
Red Stag Grill, Asheville
Season's at Highland Lake Inn, Flat Rock, September 1-30
Sunny Point Cafe, Asheville
Westglow Resort & Spa, Blowing Rock
Vidalia Restaurant & Wine Bar, Boone
RESOURCES:
Photograph: Courtesy of Season's at Highland Lake Inn