Culture Trip
Culture Trip:
The essence of people and places drives artist Christopher Holt to journey far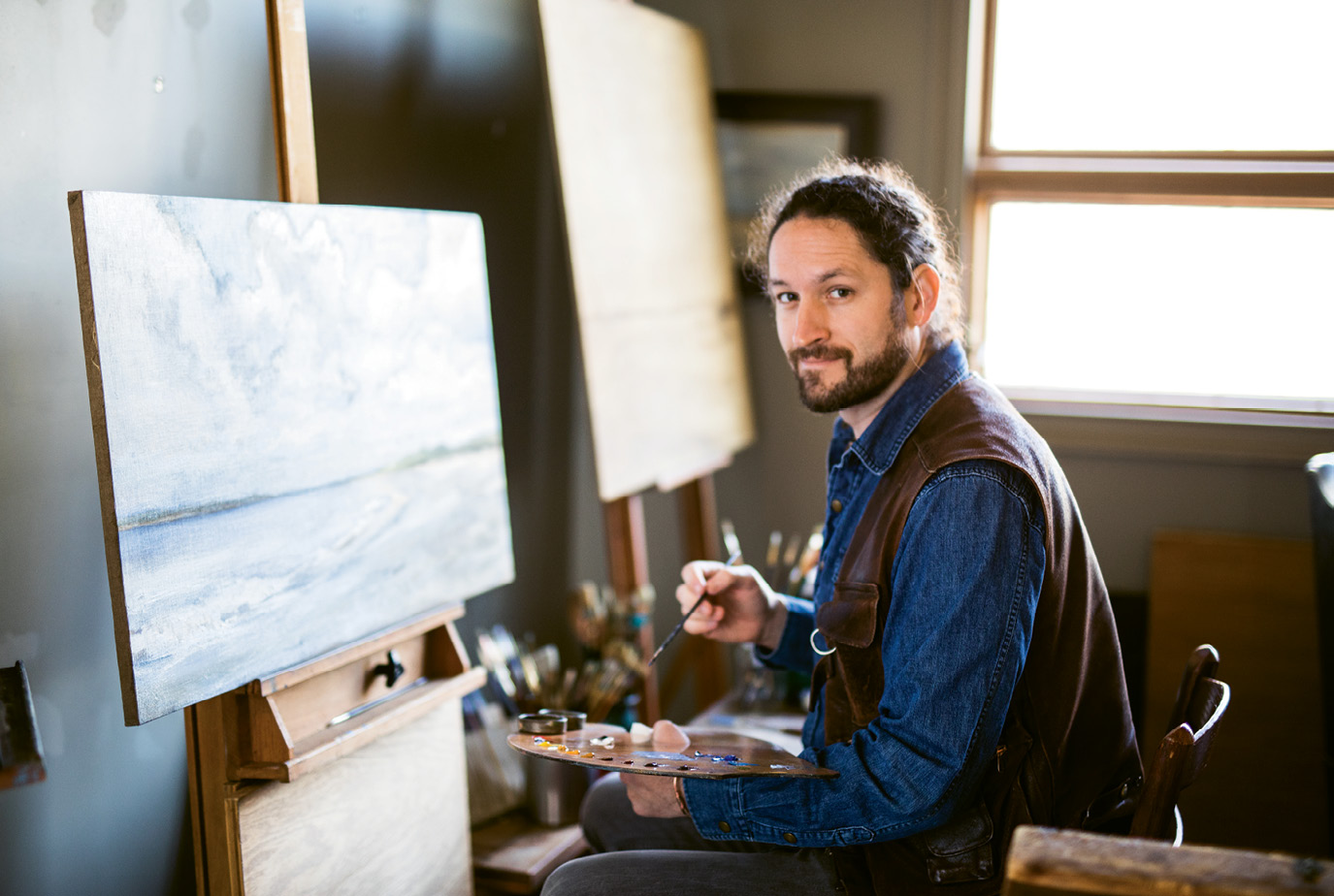 Walking through Christopher Holt's Weaverville home and studio is like peeking into a private travel diary. Objects from around the world, including Middle Eastern hand-knotted rugs and papier-mâché, Day of the Dead Zapatistas, offer a glimpse into the classically trained artist's itineraries. And you can't get very far inside without seeing Holt's work, much of which depicts scenes from his travels in watercolor, oil, or pen and ink.
The quintessential creative type, sporting long curly hair drawn back and often a beret, Holt's wanderlust has taken him to places near and far, from Arches National Park in Utah and Folly Beach, Charleston, to Egypt, Jamaica, and, most recently, Cuba. His love for travel drives the journey, while the art he creates is a way to remember the people and places along the way, he says.
Exploring a place on foot and the serendipitous discoveries that come with it are central to Holt's artistic practice. He often paints en plein air, and his works, even when transferred from watercolor into oil, capture the quality of being in the midst of a landscape. The hubbub of day-to-day existence is what interests Holt most, especially if it takes place alongside reminders of history's long shadow: Against the immovable backdrop of the pyramids at Giza, miniscule figures give a sense of the immensity of the structures but also of the life flowing around them. Cairo's cityscape, filled with glittering high-rises and ancient mosques, looms over boats floating in the Nile as residents and pleasure-seekers navigate its ancient path. In Havana, Plaza de la Revolución's imposing obelisk, flanked by a smaller statue of national hero José Martí, stands unmoved by the sea breeze that flutters a flag nearby.
Holt typically spends at least a month in a given place, getting to know its topography and people. "Doing artwork in the street is kind of live action," he says. "You're talking to everybody. In Cairo I must have had my picture taken a thousand times by people just hanging out and checking out the work."
Born and raised in Waynesville and educated at UNC Chapel Hill, Holt returned to Western North Carolina in 2002 to continue his art training under master painter Benjamin Long at the erstwhile Fine Arts League of the Carolinas in Asheville. Holt eventually taught and served as the executive director for the school. His involvement in arts education has led to projects including World Changer Clubs, through which he traveled to Dominican Republic in 2015 and 2016 to create murals with local youth. He plans to return again this summer.
Holt is also working on a project a bit closer to home, designing a mural with Asheville's Haywood Street Congregation Church, which hosts the Welcome Table, an event that brings homeless and disadvantaged people, local chefs, residents, and visitors together to share a meal. Whether Holt is at home or across the world, the constant in his work remains his passion for connecting with others through art.
Find more of Holt's work at www.christopherholtfineart.com. His studio is open by appointment.
RESOURCES:
Photographs (5 paintings) courtesy of the artist; (Viñales) by Francisco Calvo