Culture Club
Culture Club:
A new hub for art and history opens in Blowing Rock this month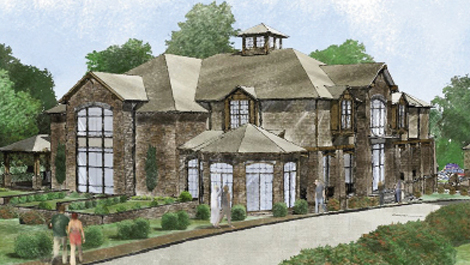 "It's not that Blowing Rock needs a museum," says Sunny Townes, communication and program coordinator with the Blowing Rock Art & History Museum, "it's that our region needs one."
The $7 million, 23,000-square-foot exhibit space opens October 1 with a trio of shows, titled What Draws You Here?, that explore the allure of the High Country for generations of artists and travelers.

The Blowing Rock: A Natural Draw tells the story of the town's namesake geological feature through historic photos and vintage postcards. A second exhibit highlights the evolution of early hotels in the High Country that attracted famous visitors such as John D. Rockefeller. The main showcase celebrates the work of late 20th-century painter and seasonal Blowing Rock resident Elliot Daingerfield through a collection of 85 paintings and Daingerfield family heirlooms. BRAHM's permanent collection will also feature paintings by 20th-century realist and Blowing Rock resident Phillip Moose, North Carolina pottery, and glass art by students of Penland School of Crafts.

On the educational front, adults can take advantage of guest lectures and concerts throughout the year, and art classes will be offered for kids.

"There's nothing else like this museum in our region," says Townes. While filling a cultural void, BRAHM also becomes just one more draw for the High Country.
What Draws You Here?
October 1-March 31, 2012
Blowing Rock Art & History Museum