Creative Juices
Creative Juices:
Asheville's new brewing collective serves up innovative suds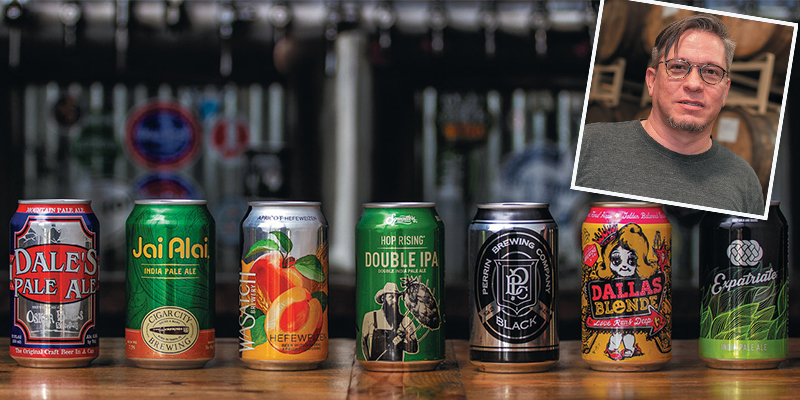 The CANarchy collaboratory will offer brews from each of its member breweries as well as new creations; (inset) Head brewer Wayne Wambles
The CANarchy Collaboratory, a brewpub and restaurant opening in March in downtown Asheville, is seeking sophisticated beer drinkers.
Formed in 2015, the collaborative combines the skills and capital of Oskar Blues Brewing, Cigar City Brewing, and five other beer makers from across the nation. The refurbished taproom—formerly the Lexington Avenue Brewery—is the group's first brick-and-mortar space and features an airy layout with communal tables for beer lovers to raise their steins. They're also collaborating with local chefs on the menu.
Oskar Blues marketing director Aaron Baker explains that while each brewery will champion its brands, CANarchy's mission is to attract talented brewers to create supremely fresh, innovative brews.
Wayne Wambles, brewmaster of Cigar City Brewing and leader of CANarchy's brewing operation, says that the craft beer marketplace is overflowing with competition. Because brewing is capital intensive, it can be hard for small producers to progress professionally. CANarchy's business model allows them to buy raw material in bulk, share capital, and most of all tap into the inspiring ale-making talent in Asheville and beyond.
And like bubbles in a lager, the best ideas rise to the top. "Collectively, we're stronger," says Wambles. CANarchy will experiment with new flavors and brewing techniques to design a menu of limited-edition beers.
"Asheville is a great beer town. People here know their beer," says Baker, who hopes that CANarchy will shake up both the craft beer industry and a few palates, too.
CANarchy Craft Beer Collective
39 N. Lexington Ave. Asheville
canarchy.beer
RESOURCES:
Photographs courtesy of CANarchy Craft Brewery Collective