Chow Down
Chow Down:
Event sees new leader, festival format, and programming while promoting cultural cuisine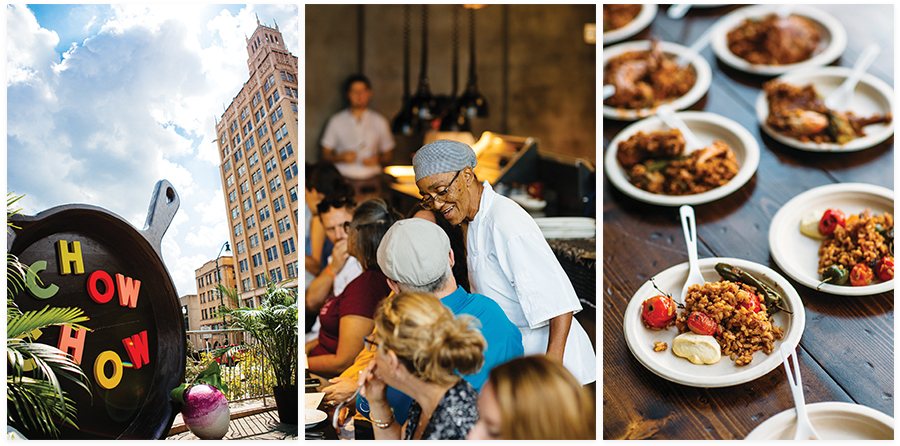 Chow Chow, the nonprofit organization dedicated to honoring the cuisine, creativity, and culture of Southern Appalachia and Asheville, is showcasing its newly-named flagship festival in September under the leadership of a new executive director. Melissa Scheiderer is now at the helm of the 501(c)(3) company, which was founded in 2019 by a group of Asheville's renowned residents, including James Beard Award-winning chefs Katie Button, Meherwan Irani, and John Fleer, along with East Fork's co-founder Connie Matisse. Scheiderer and her team will host the nonprofit's largest and most anticipated affair of the year, the Chow Chow Food + Culture Festival, September 7-10, the event embracing an improved four-day format.
The festival is "an immersive lineup of dinners, workshops, performances, tastings, talks … packing the days and nights with memorable experiences," says Kelsey Burrow, organization spokesperson. Adopting a more contemporary approach, this year's event (formerly known as Chow Chow Culinary Festival) seeks to convey a rich sense of place through dynamic programming. Led by chefs, artists, farmers, storytellers, and entrepreneurs, the focus will be on the "phenomenal culinary and creative talent that the rest of the country is recognizing in Southern Appalachia, as well as its food and craft history and traditions," Burrow notes.
In order to be more inclusive, Chow Chow is offering a wide-range of low and no-cost programming so everyone can participate. The festival will take place in downtown Asheville at Pack Square Park.      
Chow Chow
September 7-10
chowchowasheville.com